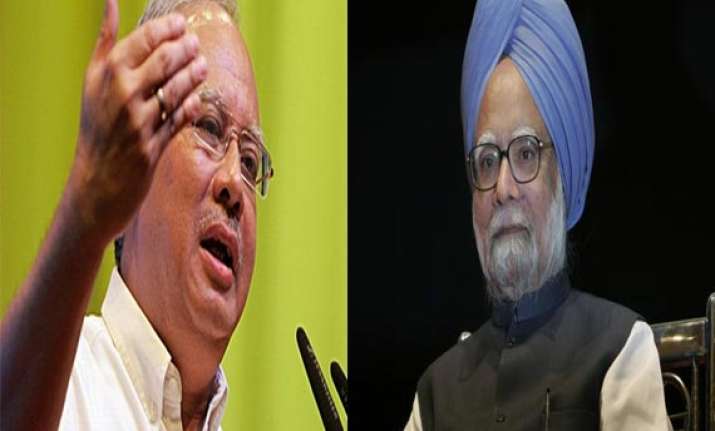 New Delhi: Malaysian Prime Minister Najib Razak Sunday called his Indian counterpart Manmohan Singh and requested technical assistance in tracking the possible route taken by the missing Malaysian plane.
"The Malaysian prime minister requested for technical assistance from Indian authorities in corroborating possible paths that the missing Malaysian airliner might have taken after losing contact with ATC (air traffic controller) radars," an official from the Prime Minister's Office told IANS.
"PM (Manmohan Singh), while sharing his concern and anxiety about the fate of the aircraft and the the well being of the passengers, assured all possible assistance from concerned Indian authorities," the official said.
India is already assisting in the search for the missing plane.
However, the operations have presently been suspended temporarily as Kuala Lumpur reassesses its search strategy.