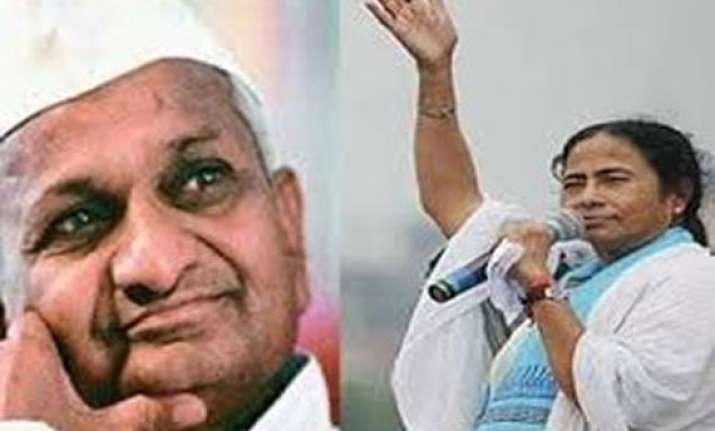 New Delhi: After an hour-long dinner meeting with West Bengal Chief Minister Mamata Banerjee in the national capital, social activist Anna Hazare Tuesday praised her for leading a simple life and said he believed the country will change if she is at the helm of affairs.
"Today I believe there can be change in the country. People also want change. That time is coming," Hazare said after the talks at the residence of Trinamool Congress national general secretary Mukul Roy.
Refering to Trinamool chairperson Banerjee as "didi" (elder sister, as she is affectionately called), Hazare said: "All her life, she has lived simply, eaten simple food, she has neither a house nor a car. So long we did not have any leader like her. Now we have found (one)."
Hazare said Banerjee has accepted all the 17 points he had suggested in a letter spelling out pro-people policies. In the missive, Hazare had asked the Bengal chief minister about her stand on implementing the policies if she came to power.
Banerjee was the only leader to reply to Hazare's letter, sent to all political parties.