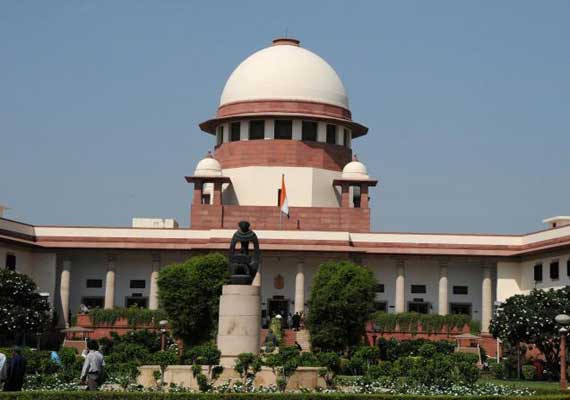 New Delhi: The controversial decision of UPA-II government ahead of general elections to include Jats in OBC category came under judicial scrutiny with the Supreme Court today seeking explanation from the Centre for allegedly ignoring the advice of a statutory body to keep the community away from reservation benefits.
The apex court said "the matter is serious" and it would like to "peruse the files containing the materials to know whether there was application of mind or not" for coming out with the March 4 notification to include Jat community in the OBC list.
"The respondent (Ministry of Social Justice and Empowerment) is directed to place entire material, records and files," a bench comprising Chief Justice P Sathasivam and justices Ranjan Gogoi and N V Ramana said.
"We will examine the issue," the bench said while issuing notice and sought response of the Centre on the two petitions challenging the notification to include Jats in the OBC list and posted the matter for hearing on April 9.