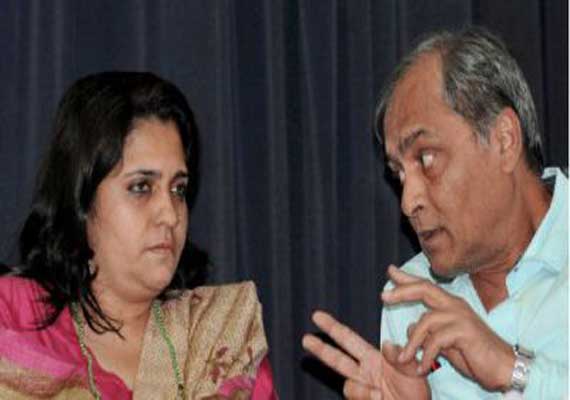 Ahemadabad: Social activist Teesta Setalvad's arrest has been stayed by the Gujarat High Court till April 4.
The arrest of Teesta's husband Javed Anand and Tanvir Jafri, son of slain Congress MP Ehsan Jafri, has also been stayed.
The matter relates to the embezzlement case involving the riot-ravaged Gulbarg Society in Ahmedabad.
The crime branch had registered an FIR against Teesta Setalvad and others for allegedly usurping Rs 1.51 crore collected by them for turning Gulbarg Society into a mausoleum.
Justice Anant Dave sent a notice to city Crime Branch while hearing the anticipatory bail application of Setalvad and others, and posted the matter for next hearing on April 4.
Setalvad, Anand, Tanvir, Gulbarg Society secretary Feroz Gulzar and chairman Salim Sandhi had yesterday moved the high court after a sessions court here rejected their bail plea on March 25.