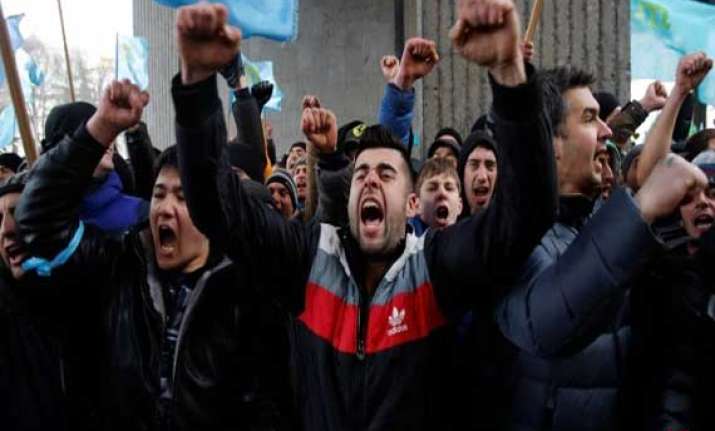 New Delhi: The government was in touch with nearly 600 Indian students studying in Crimea State Medical University and the authorities there to ensure the security and well being of students in wake of Crimea's accession to Russia.
According to official sources, Indian Ambassador in Ukraine visited Crimean capital of Simferopol where he met with Crimea State Medical University authorities and also interacted with Indian students studying in the university.  
There are around 600 Indian students.  
Subsequently, a team of two senior officials and a local staff member from the Embassy in Kyiv were stationed in Simferopol from 12-18 March during which time they had detailed interactions with University authorities and the students, the officials said.
"The primary concern was to ensure the security and well being of the students in the days up to the holding of the referendum on 16 March. This event passed off without any incident and the studies continued normally," they added.  
After referendum on March 16, Russian President Vladimir Putin signed the treaty on March 18 with the Russian-backed leaders of Crimea, pressing ahead with an annexation that Washington and Ukraine's new government say is illegal and unacceptable.
Embassy officials also discussed the issues raised by the students with university authorities, who said they were aware of the concerns of the students and would address these on priority in consultation with concerned authorities, the sources said.