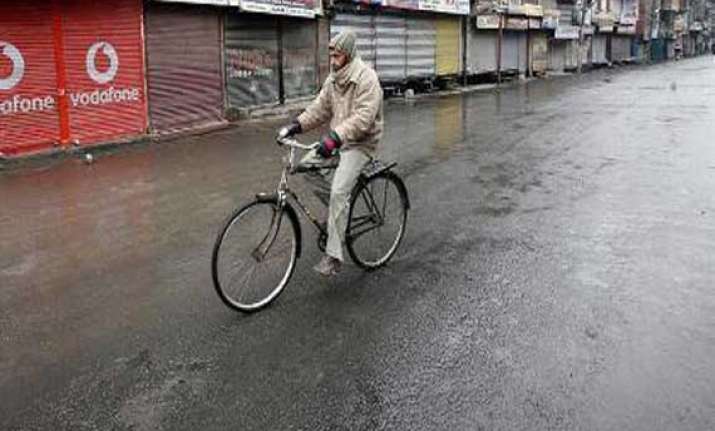 Gurgaon: Curfew clamped in Haryana's Punhana town to curb any flare-up between two communities following the killing of a youth continued for the second day Sunday, police said.
Mewat district authorities had Saturday imposed curfew as a precautionary measure in Punhana, some 95 km from Gurgaon.
Tension escalated in the Meo-dominated region after the 22-year-old youth, Wajid, was found dead Friday night with bullet injuries.
Wajid, a resident of Nakanpur area of Punhana, was shot in the head, police said. His body was buried Saturday after post-mortem examination.
Authorities Sunday relaxed the curfew from 10 a.m. to 7 p.m. but the majority of shops remained closed. No untoward incident was reported during this period.