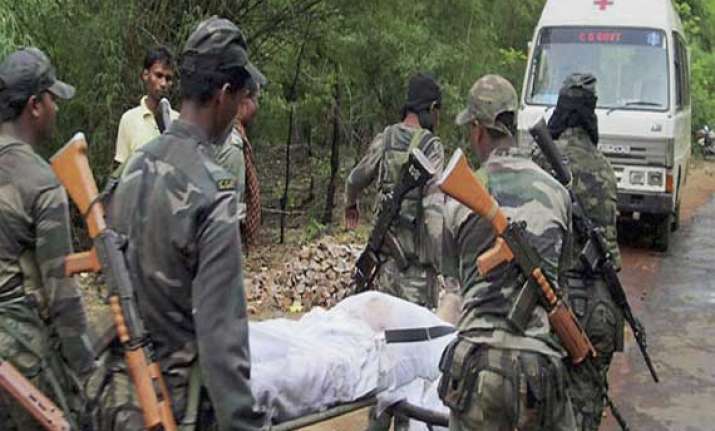 Raipur: Had the CRPF personnel acted upon "suspicious movement" of two villagers before the ambulance carrying them was blown up by Naxals in Bastar district of Chhattisgarh, the incident could have been averted, according to preliminary investigation.
Five personnel belonging to the 80th battalion of CRPF were killed when the ultras blew up the ambulance carrying them at Kamanar village under Darbha police station yesterday.  
"The preliminary investigation of the incident revealed that two villagers were spotted keeping an eye on the Road Opening Party (ROP) of the 80th battalion of CRPF during its operation in the restive Drabha stretch," a senior state Intelligence Bureau official told PTI today on condition of anonymity.
He said the CRPF men too had noticed those villagers but overlooked them and continued with their operation on Darbha-Jagdalpur road.