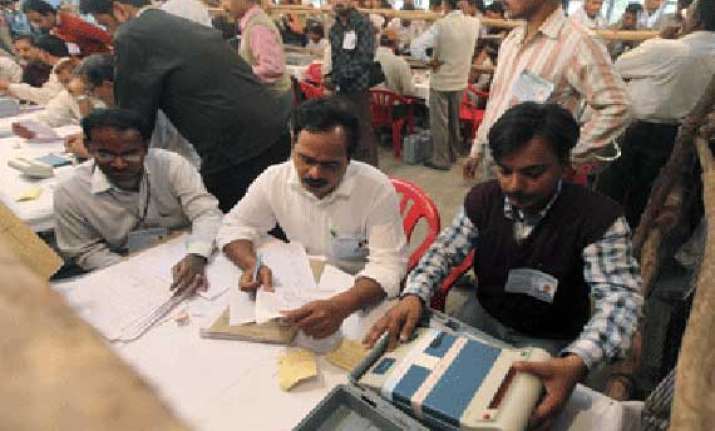 Hyderabad: Over 70 percent voting was recorded Sunday in the first phase of rural local body elections in Andhra Pradesh. Barring minor incidents, the polling across the state was peaceful, poll officials said.
Polling ended at 5 p.m. for 557 Zilla Parishad Territorial Constituencies (ZPTCs) and 8,250 Mandal Parishad Territorial Constituencies (MPTCs) across the state.
Enthusiasm among first-time voters and women was marked as the elections were held after a gap of seven years.
State Election Commissioner P. Ramakanth Reddy said the polling was peaceful barring minor incidents. He said the voter turnout at few places was about 80 percent.
The polling was held amid tight security at sensitive places. He reviewed the polling process, webcast live from many polling centres.
Long queues of voters were seen in the morning hours at majority of the 26,742 polling centres across 534 mandals in 22 districts.
According to the Election Commission, 4.13 crore voters are eligible to cast their votes in the panchayat elections. Half of them were covered under the first phase.