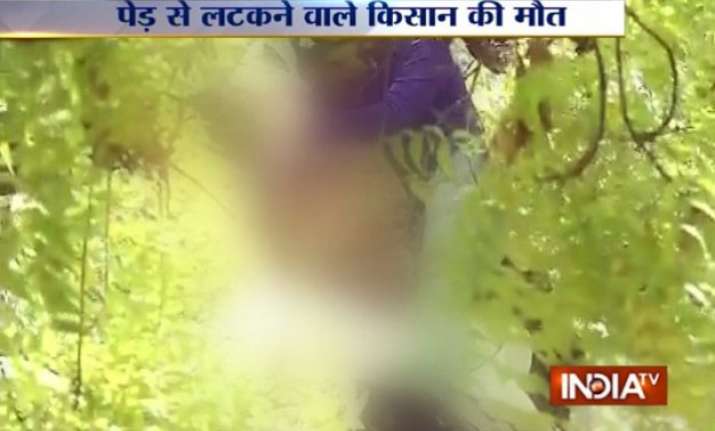 New Delhi:  In a shocking incident, a young farmer from Rajasthan's Dausa has committed suicide by hanging himself from a tree. The farmer whose name is Gajendra was here to attend a farmer rally organised by the Aam Aadmi Party.
He climbed a neem tree near the venue of AAP rally tied a rope around his neck and them jumped.
What came as a rude shock was the fact that Kejriwal continued with his speech at the rally while the farmer was struggling for his life.
A suicide note was recovered from the farmer.
Here goes the final message of the victim: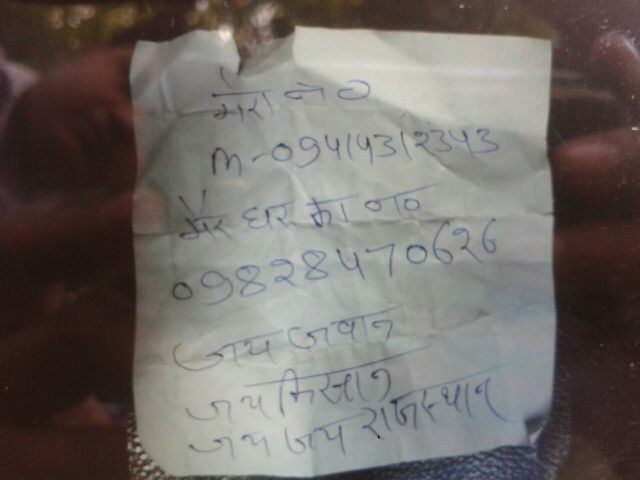 1.I am farmer from Dausa.
2. My father has disowned as my crops are destroyed.
3. I have three small children.
4. Please tell me how to return to my home.
5. I am a resident of Nangal Jhamarwada village in Dausa.
6. My Mobile number is 09414312343
7. My residence number is 09828470626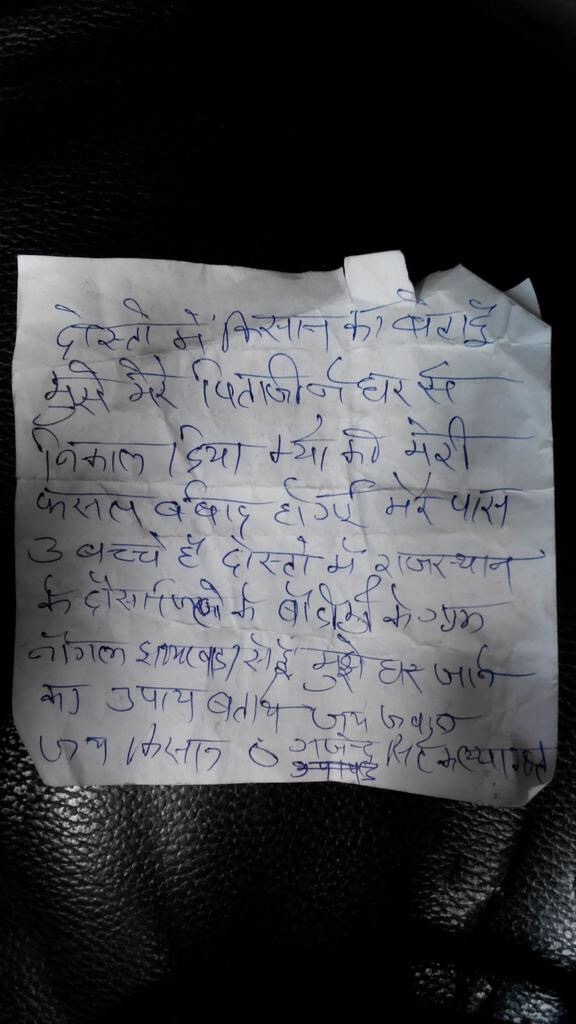 8. The man concludes  his suicide note with 'Jai Jawan, Jai Kisan, Jai Rajasthan'.