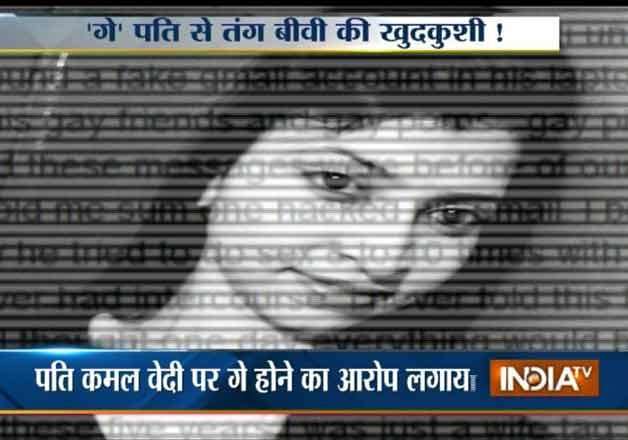 New Delhi: Dr Priya Vedi, 31, who was a senior anaesthetist at AIIMS, committed suicide at a hotel room in Paharganj after her husband revealed that he was a gay. 
Before taking this extreme step, Dr Priya dropped messages for her husband, Dr Kamal Vedi (34) on Facebook. She blamed him for breaching her trust and hiding his sexual orientation. 
Here goes the highlights of her last Facebook message that she posted before committing suicide:
I am married since 5 years with Dr Kamal Vedi. We don't have any physical relation till now, which should be present in every normal marriage. 
After 6 months of marriage, I found a fake Gmail account in his laptop which he was using for chatting with his gay friends. Then I asked him, he told me someone hacked his email. 
He then tried to do sex 8 to 10 times with me but was unable to do with me. We never had intercourse. I never shared this with anyone because I was in love with him. I thought one day everything would be okay. I was just a wife tag for him.
One month back he accepted that he is a gay. He had sex with his male partners. In spite of knowing this, I decided to help him. But he tortured me a lot. Last night he tortured me emotionally and I am unable to take breath with him. 
Dr Kamal Vedi, I loved you a lot, you took my all happiness from me. You are not a human being you are a devil, who take away my life from me.