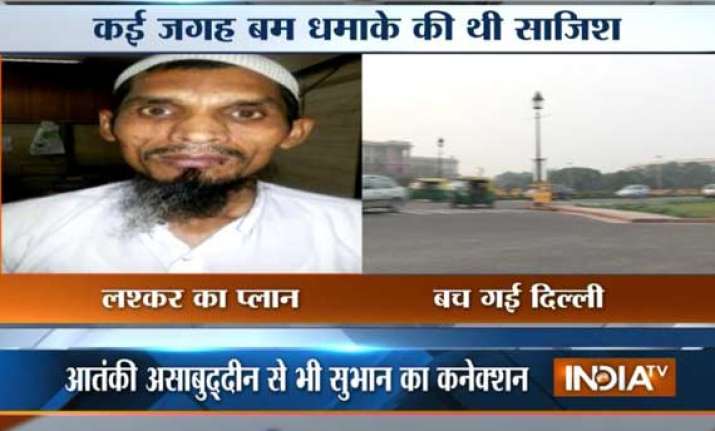 New Delhi: Lashkar-e-taiba's top operative Abdul Subhan Kureshi, who is recently arrested in Delhi, has made shocking revelations about Lashkar's secret terror plans, during interrogation by the police.
The king pin has disclosed that the terror group is planning a big terror attack in the national capital Delhi and top Industrialists, RSS leaders and Top Politicians are on its target list.
The terrorists are secretly keeping an eye on the offices and houses of the targeted people and are planning to execute their deadly terror plan.
Noticeably, the Intelligence Bureau had also confirmed this terror plan of Lashkar in their meeting earlier this month. The exclusive copy of this report is with India TV.
These shocking revelations from the Lashkar top gun have put the Intelligence bureau on high alert as they have speed up their operations.
Reportedly, names of country's top industrialists, politicians are on the hit list of this Pakistani terror group. Till now around 24 names have been revealed while Intelligence bureau is still looking for more names which could possibly be on the target.
Arrest of Abdul Kureshi is very crucial for the police as he is the key Lashkar operative who has been pushing the Indian youth into terror world by brain washing their minds.
He used to provide continuous logistic support to the Lashkar group.  
Moreover, he was involved in every terror attack that took place in India including "BAD" attack---Bombay, Ahemdabad and Delhi bomb attacks that killed hundreds of innocent people.