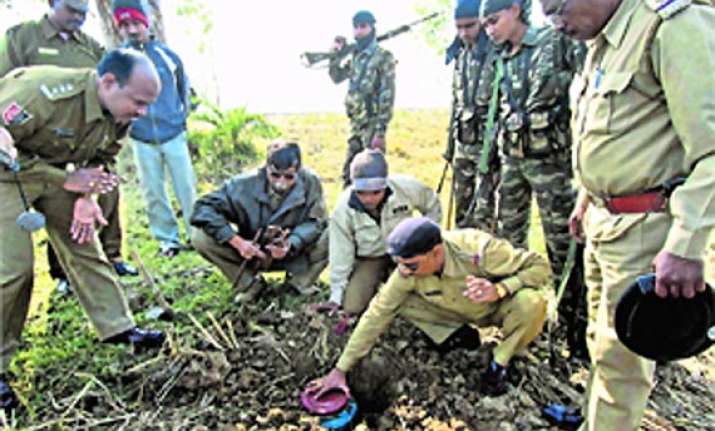 Purulia (WB), June 1:  A landmine planted in front of the residence of a Trinamool Congress leader exploded early today at Barabazar in erstwhile Maoist-hit Purulia district. 
The police said nobody was injured in the blast at Rajapara village near the house of Aditya Singh Malla, the district secretary of Trinamool Congress.  
The landmine was planted by unknown persons at night, the police said.
The police found leaflets written by a Maoist-backed organisation that threatened Singh to quit Trinamool Congress.