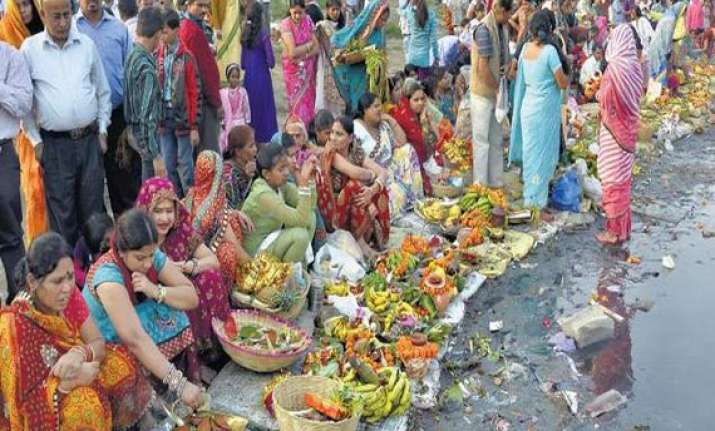 New Delhi: Delhi chief minister Sheila Dikshit, BJP leaders Vijay Goel and Harsh Vardhan today went to Yamuna banks to felicitate lakhs of people, mostly from Bihar and UP, offering Chhath Pooja.
With elections slated early next month, the politicians were trying their best to seek the support of migrants from Bihar and UP, who form a sizeable section of the electorate in Delhi.
Today's Chhath Pooja marked the end of four-day-long penance in obeisance to the Sun God.