Follow us on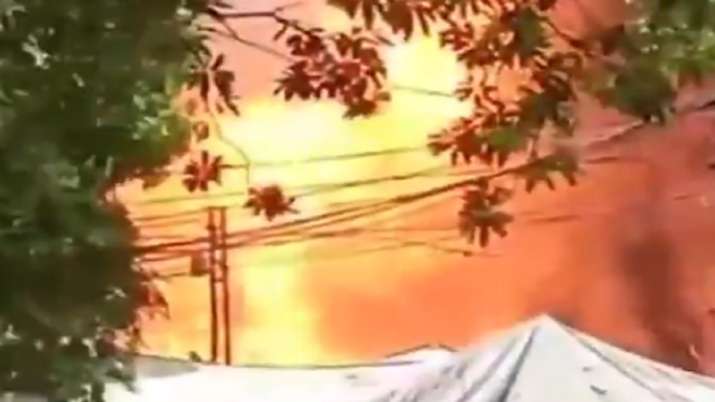 Multiple cylinder blasts have occurred at the Barkat Market in Lahore, Pakistan on Tuesday afternoon. As per initial information, several shops have been damaged.
In a video that was shared on Twitter, a huge explosion was seen following multiple blasts in Lahore's one of the busiest Barkat Market. While a number of shops were damaged.
Reports say cylinder exploded one after the other, creating chaotic scenes at the busy market. A total of 10 cylinder blasts took place in which at least one person has received burn injuries.
Moreover, 12 vehicles and several shops are damaged in the incident.
Rescue teams have cordoned off the area while further damage assessment is being done.
ALSO READ | Jammu IAF station drone attack: PM Modi chairs high-level meeting
ALSO READ | High time international community urged Pak to take 'verifiable' action against terror outfits: India at UN