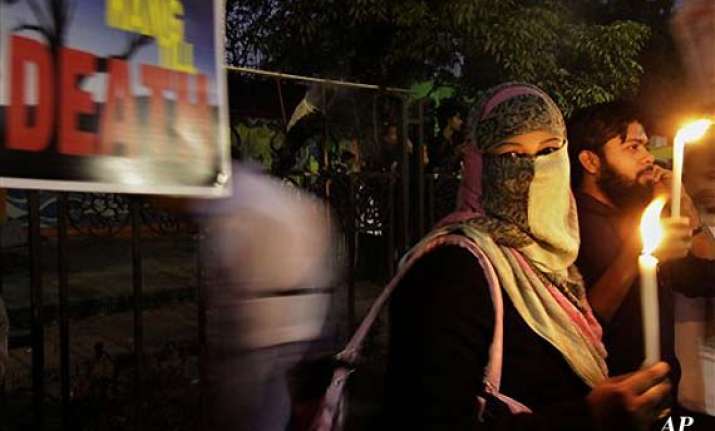 Kolkata, Dec 22: Holding aloft posters and placards reading 'Respect the sex that gave birth to you' and 'Stop Rape', thousands of Kolkata residents walked in silence Saturday through the city to protest against the brutal gang-rape of a 23-year-old student in Delhi.
People cutting across social and economic barriers gathered in front of the iconic sweet store of K.C. Das in Esplanade and made their way through Rabindra Sadan to Birla Planetarium where candles were lit as part of the protest.
As more and more people joined in to express their solidarity and support for the victim, the queue stretched to over a km from the fashionable Park Street to the Birla Planetarium.
Women were present in large numbers, while the majority were teenagers, youths in their 20s and 30s, and all abided by the no violence code set by the Kolkata police.
Women from every age group expressed their anger through placards saying "Don't hang but torture" and "Don't tell me how to dress but tell them not to rape".