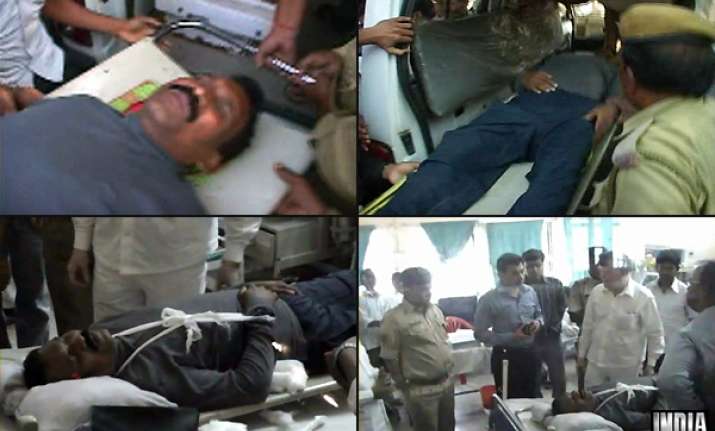 Ranchi, Oct 31: Former Jharkhand Chief Minister Madhu Koda, who is in judicial custody in Birsa Munda Central Jail in connection with a multicrore-scam, was today injured during a scuffle with other inmates, according to a senior police official.

"Koda was injured after he fell down after being pushed and shoved by some prisoners," a senior jail official, who declined to be identified, told PTI.

"The X-ray report showed a slight sprain in his hand and he is getting the necessary treatment," he said.  The inmates were protesting against the jail administration's recent restrictions on meeting VIP inmates.

Koda was arrested on November 30, 2009 in the multi-crore scam during his tenure as chief minister.