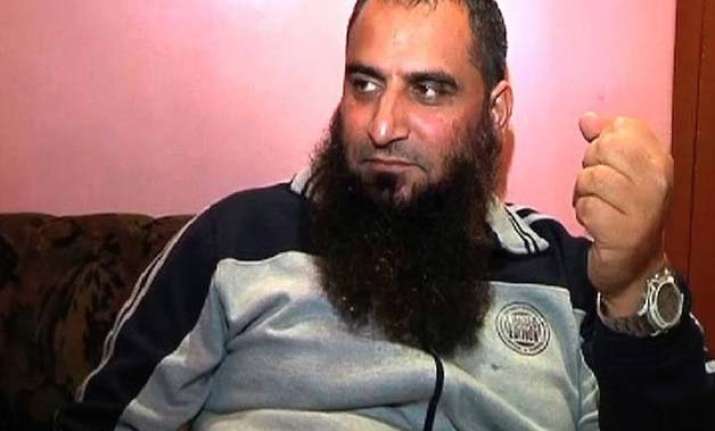 Masarat Alam is a Kashmiri separatist leader. He is at present the general secretary of the All Parties Hurriyat Conference led by Syed Ali Shah Geelani.
Masarat was a member of the Hizbullah militant group, when he first went to jail in 1990. An alumnus of Kashmir's posh missionary school Tyndale Biscoe, Alam was released in November 1991. 
He was detained for a second time in 1993 and kept in custody for more than four years. 
From 1990 to 2005, Alam was served with as many as nine detention orders. He was incarcerated in various jails across the state.
It took decades for him to finally get recognised as a political force in the Valley. His party -- Muslim League party -- is a part of Hurriyat Conference. It was only in 2008 that Alam emerged as a significant political force.
He played a significant role in the 2010 Kashmir stone pelting rallies. Over 110 people, mostly young students, died during a massive protest. As many as six policemen were promoted when Alam was arrested in October 2010. Rs 10 lakh cash reward was also distributed among cops and informers who had worked in the mission to arrest Alam.
At present, Alam faces around 15 pending cases which included those registered under section 120 and 121 of Ranbir Penal Code (waging war against the country) and the Unlawful Activities (Prevention) Act.
Alam's last month release, days after the PDP-BJP government was sworn in, created a huge uproar across the country.
On Thursday (April 16), he was put under house arrest in Srinagar. A day earlier, he had raised pro-Pakistan slogans and waved Pakistani flags at a rally which was addressed by Geelani. 
On April 17, Masarat was arrested by the state police hours before his proposed plan to visit the south Kashmir's Tral town where a civilian was killed in firing by the security forces three days ago.