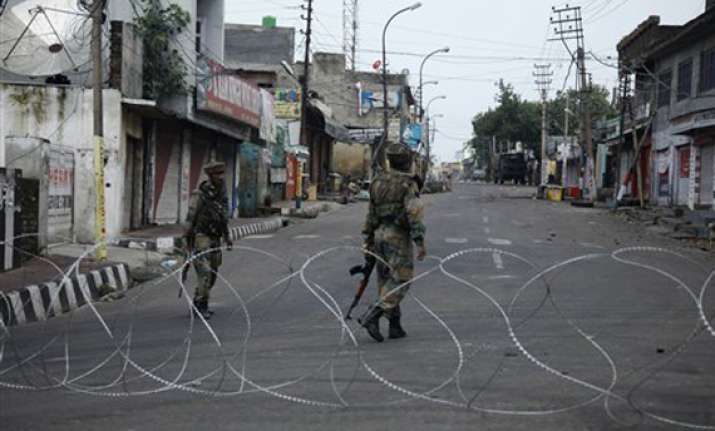 Jammu, Aug 12: Indefinite curfew continued Monday in eight districts of Jammu region, as the authorities said except for some minor incidents, the overall situation remained peaceful throughout the region.
Curfew continued for the fourth day without any relaxation in Kishtwar town, where communal clashes erupted Friday, resulting in the death of two people and destruction of public and private property.
"Curfew shall continue without any relaxation today (Monday) in Jammu, Kathua, Samba, Udhampur, Reasi, Rajouri, Doda and Kistwar districts. No curfew has been imposed in Poonch and Ramban districts," a senior administrative officer told IANS.