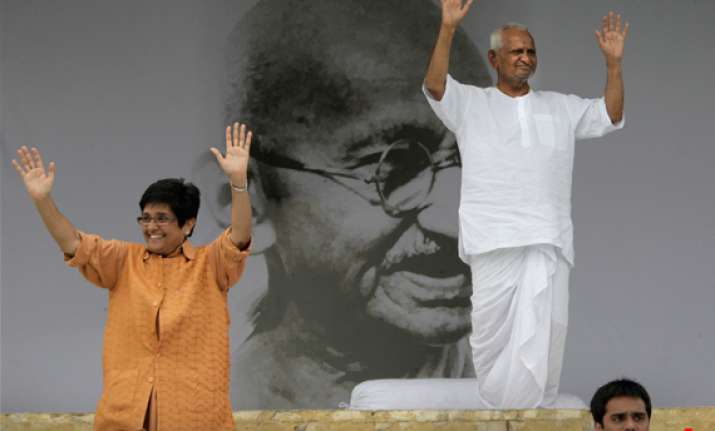 New Delhi, August 27: Activist Anna Hazare's fast for a strong anti-corruption bill is likely to end on Saturday as parliament will hold a special sitting to discuss the Lokpal issue today, Team Anna member Kiran Bedi said.

"Today (Saturday) we are reaching the end either way... he (Anna) might end up his fast and we hope the parliament gives the resolution that the people of the country want," Bedi said.

"The country demands from the parliament. Will the parliament listen to the common man's demands?" Bedi asked the cheering crowd at Ramlila ground.

Hazare, 74, has been surviving only on water since Aug 16, when he started his fast and was arrested. He was sent to Tihar Jail and was released the same day but he refused to come out. He shifted to Ramlila ground here Aug 19 where he has been continuing his fast.