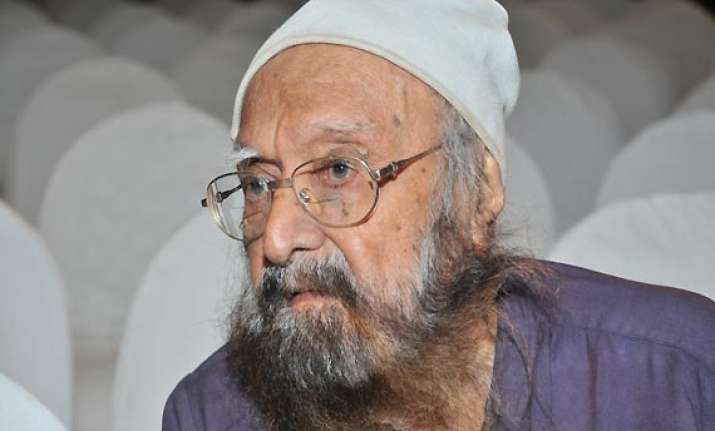 New Delhi: Author, journalist, commentator Khushwant Singh, known for his witty, fearless and acerbic writings, is dead, his family announced. He died in his 100th year.
He died quietly at home at his leafy Sujan Singh Park apartment, a landmark for oldtimers of the capital, in whose construction his grandfather, Sir Sujan Singh, had a big hand.
He was pre-deceased by his wife Kawal. He is survived by son Rahul and daughter Mala.
He will be cremated at Lodhi crematorium at 4 p.m. Thursday.
A recipient of Padma Vibhushan, India's second highest civilian honour, Khushwant Singh authored some internationally renowned books like "Train to Pakistan", "I Shall Not Hear the Nightingale", "A History of the Sikhs", "The Company of Women" and "Delhi", and has written over 30 novels, many short stories, essays and countless commentaries.
He was close to former prime minister Indira Gandhi but then fell out with her over her imposition of press censorship during her emergency rule 1975-77. The relationship further soured after he became close to estranged daughter-in-law Maneka Gandhi, whom he mentored for some time.
In 2002, the author candidly wrote about his life, family history and his relationship with politicians in the autobiography "Truth, Love and a Little Malice".
In 1974, he was awarded the Padma Bhushan, the third highest civilian award, but he returned the award in 1984 in protest against the army siege of the Golden Temple of the Sikhs in Amritsar.
His son Rahul Singh, a journalist and writer, said the author had stopped writing a few weeks back, but he was reading papers every morning.