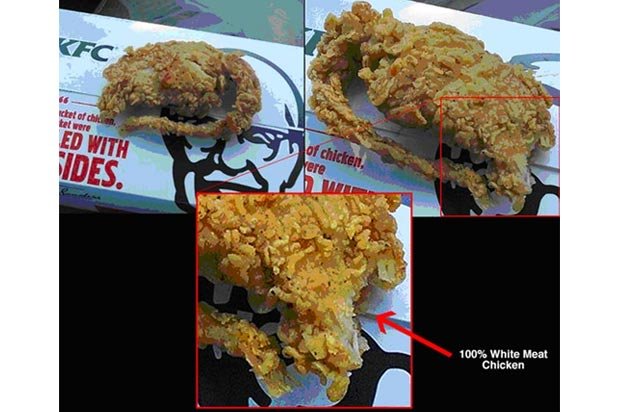 New Delhi: Kentucky Fried Chicken (KFC), which is known for its specialization in fried chicken, today issued a clarification on reports claiming that it had served deep fried rat to one of its customer in Watts, California, United States.
In a press statement released today, the KFC said that the lab reports confirmed that the product was a piece of chicken.
"Recently in the US, a customer questioned the quality of a KFC product which received considerable publicity given the sensational nature of his claim. The product has now been tested by a third-party independent lab, which confirmed it is definitely a piece of chicken, as we knew all along. The right thing for this customer to do is to apologize and cease making false claims about the KFC brand," a KFC spokesperson said.
Last week, Devorise Dixon, a California based professional, took to Facebook to share the photographs of chicken, served to him by KFC, which looked like a deep-fried rat.
The photographs shared by Dixon have gone viral on social media network. He also wrote that he had gone back and spoken to the KFC manager who admitted that it was rat.