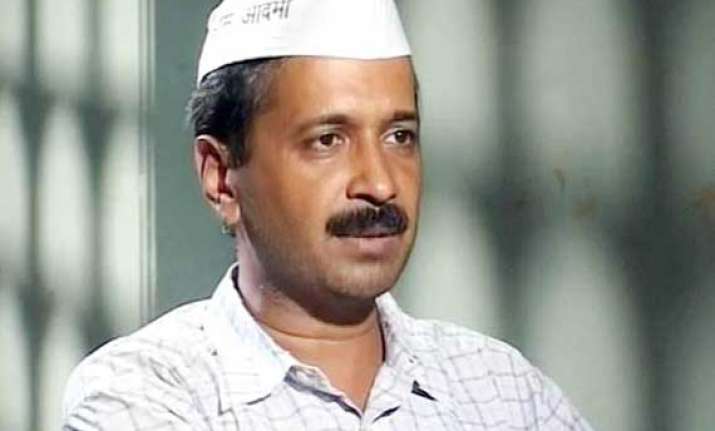 Varanasi: AAP leader Arvind Kejriwal Wednesday filed his nomination for the Lok Sabha election from here to take on BJP's prime ministerial candidate Narendra Modi after a roadshow that drew thousands in the Hindu holy city.
Addressing the mass who marched along with his slow-moving open van and who packed the streets, Kejriwal launched a blistering attack on Modi and Congress leader Rahul Gandhi while describing himself as an "aam aadmi".
It was the biggest show of strength by the Aam Aadmi Party since the former Delhi chief minister shifted to Varanasi to fight the high-profile battle with Modi. Ajay Rai of Congress is the third major candidate.
It took Kejriwal, 45, about three hours to cover just a three-kilometre distance to the district magistrate's office where he filed the papers in the company of senior party colleagues including Manish Sisodia.
All along the route, the AAP leader repeatedly halted to address crowds, underlining that Modi, if he won the election here, would become as scarce as Rahul Gandhi in Amethi.
He also asked aloud from where Modi and Gandhi were getting the money being poured into their election campaign across the country.