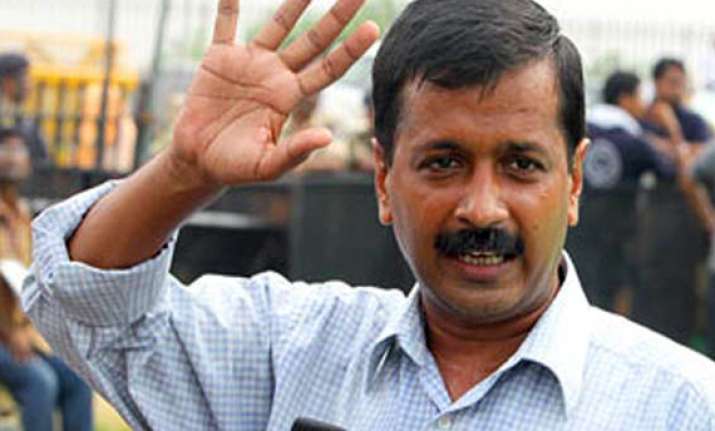 Mumbai, Dec 27: Team Anna member Arvind Kejriwal today demanded that the government should withdraw its "weak" Lokpal Bill and enact the Jan Lokpal Bill to free the country from corruption.

"The three-day protest is not aimed at undermining the Parliament, but to appeal to the elected representatives to throw out the government's version, which is a weak bill that aims only to protect the corrupt," Kejriwal said, addressing a gathering at the MMRDA grounds on the first day of Anna Hazare's fast.

"Under the government's version, only 5 per cent of the bureaucrats and 10 per cent of political leaders have been brought under the Lokpal," he said.

Kejriwal alleged, since April 5, the government has taken Team Anna and the whole country for a "ride" by giving false assurances on Lokpal as it intends to make the Lokpal "a tool in its hands".

"The Lokpal will be chosen by the government and it has the right to dismiss him if found corrupt," Kejriwal said.  He alleged that the government has made several attempts to thwart their agitation.

"Our movement depends a lot on SMSes and government changed the telecom policy, which said one person can send only 200 SMSes and now it is trying to control the social media. Despite this, government has not been able to suppress our movement," he said. 

Kejriwal said, Rajasthan government was not allowing Hazare supporters to stage protests in the state.

 "The media houses supporting our movement are not given ads and raids are conducted on other businesses of media houses," Kejriwal said.