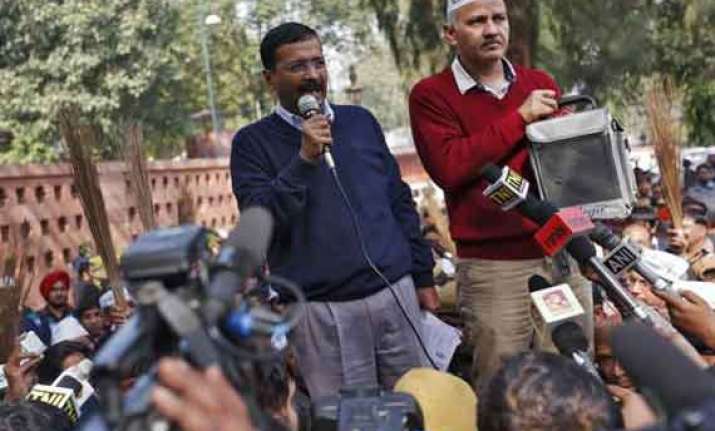 New Delhi: Delhi chief minister Arvind Kejriwal today again hit out at the media alleging that "there are corrupt people in the media who have taken money"
Addressing a rally of Delhi auto drivers at Burari here, Kejriwal alleged that a section of the media was deliberately trying to misguide the people by doing stories against Aam Aadmi Party.
"They (media) even look into whether I have got a four-room house, whether I have brought a new sweater, or a new sandal, whether I have started eating golgappas", said Kejriwal.
The chief minister alleged that both the Congress and BJP were full of corrupt leaders, and they were in league with some "corrupt" corporates.
"I am not saying all the corporates are corrupt, but both these parties are working at the behest of some corrupt industrialists", Kejriwal said.
Kejriwal had words of praise for Tata Power, which he said, has been honestly paying off its arrears for power supply, but the Anil Ambani-led BSES has deliberately not paid off arrears for December, in order to show our government in a poor light.
"I have told them clearly that if power supply is cut off to Delhi by NTPC because of non-payment of arrears, then I will pack them off from Delhi", said Kejriwal