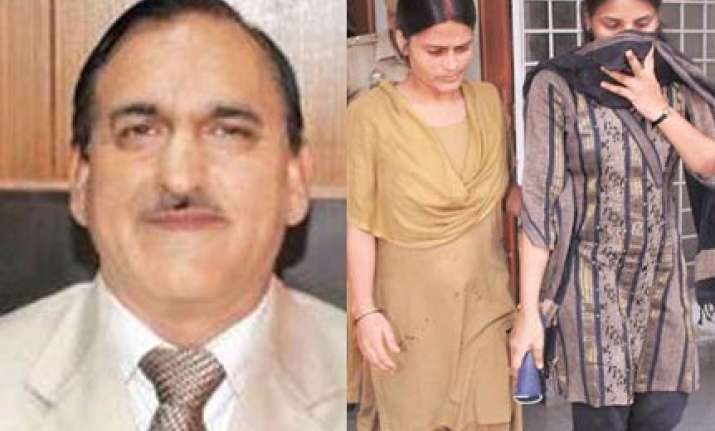 Huma Tabassum, daughter of Jammu and Kashmir Roads and Buildings Minister Ghulam Mohammed Saroori was found using an impersonator for the Medical Entrance Exam in Jammu, police said, reports Delhi newspaper Mail Today. On Monday evening, the state government decided to hand over the matter to CBI for inquiry.
Huma failed to qualify for a medical college last year, and this year she reportedly hired an impersonator named Shruti Gaur, a resident of Mathura, who was caught by invigilators at the University of Jammu, police said.  

Shruti was one of the seven impersonators arrested on Saturday from the University of Jammu. Others who used impersonators included a National Conference leader Ram Pal's son Lovish Bharti.

While all seven fake candidates were arrested, all of those who hired them are at large. They were appearing for the management quota seats of the Association of Private Unaided Medical and Dental Colleges of J & K.

SSP Jammu Basant Rath confirmed, the girl Shruti was appearing for the minister's daughter Huma. "The status of the accused will not hamper the probe. Action will be taken against those who hired the impersonators", he said. A University official said, there were five men and two women among the impersonators and they were hired by an agent.

"Till last year, the examination was being held in private institutions. This year it was held in the University for the first time. This means the impersonation racket was rampant all these years", he said. The university officials spotted the discrepancies in photographs and signatures of the real Munnabhais and their impersonators.

Police said, Kunj BIhari, the kingpin of the impersonation racket managed to slip out of a local hotel minutes before the police went there to nab him. He charged Rs 1 lakh from each of the candidates for this racket.  

Those arrested included Mobin from Lucknow appearing for Lovish, Sheetal Gupta from Bhopal, Jabbar Singh from Nadia Rampura of Rajasthan, Om Prakash from Sonaira in Rajasthan, Lalit Kumar from Haldara in Bihar and Satyendra Singh from Patna.  

Panthers Party MLA Harsh Dev Singh has demanded the resignation of minister Saroori on moral grounds. "It's obvious the daughter did not hire the impersonator. The father must have done it for her. He must be booked for forgery, cheating and fraud", he said.Huma Tabassum stood 181st in the Medical Entrance Exam  last year. Her score was Physics 16/50, Chemistry 18/50, and Biology 31/50.