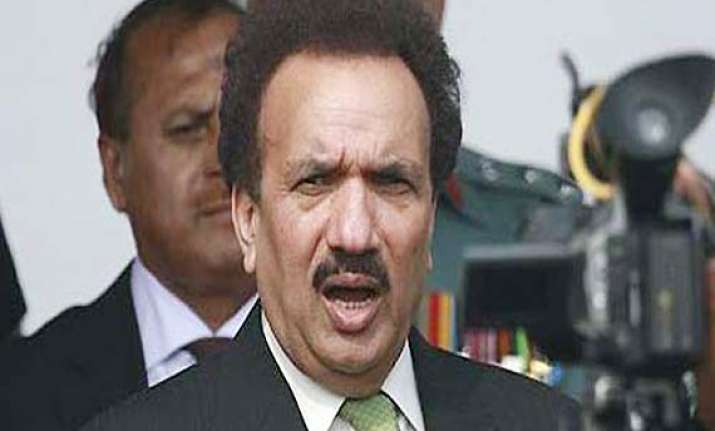 New Delhi, Nov 21: Ajmal Kasab's planned execution is apparently one of the reasons that India did not agree to the two-day proposed visit of Pakistan's Interior Minister Rehman Malik from tomorrow.
Sources in the central security agencies claimed although India had kept under wraps the date of hanging of 26/11 lone surviving terrorist Mohammad Ajmal Kasab, it didn't want an uncomfortable situation to arise during the visit of Malik.  
Malik had expressed his desire to visit the country during his meeting with Home Minister Sushilkumar Shinde in Rome on November 3.
The sources said Kasab's execution date was finalised after President Pranab Mukherjee on November 5 rejected his mercy plea.
When the dates of November 22-23 were proposed from Islamabad, the Home Ministry said these were not feasible.
Malik was coming with the agenda of operationalisation of the landmark Indo-Pak visa agreement.
Though New Delhi had cited the coming Winter session of Parliament as the reason for its inability to host Malik this week as Shinde would be busy being the Leader of Lok Sabha, Kasab's planned execution was said to be one of the factors for not agreeing to dates proposed by Pakistan for the visit.  
Malik has been accused of failing to keep his promises on acting against perpetrators of the 2008 Mumbai terror attack which claimed 166 lives.