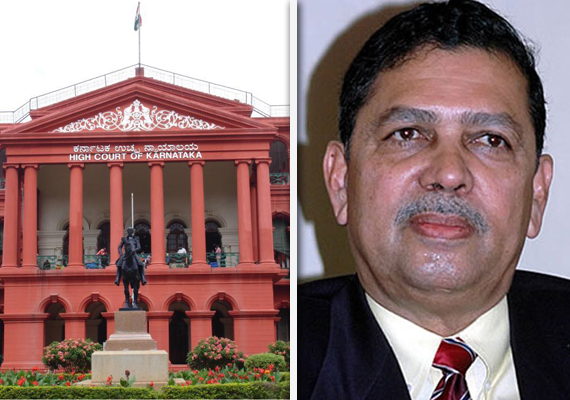 Bangalore, Jan 4: Karnataka High Court today issued notice to former Lokayukta Santosh Hegde in connection with an appeal filed by a senior IPS officer challenging a lower court order dismissing his defamation suit against the former Supreme Court judge.

Justice Anand Byrareddy gave the order for issuing the notice when the the appeal filed by Superintendent of Police (Intelligence) Hemanth Nimbalkar came up for hearing.

Following a Lokayukta raid in March 2009, when Nimbalkar was SP in Belgaum, the then Lokayukta Hegde had alleged that the officer had amassed wealth of Rs 250 crore.

Hegde had reiterated the claim in the press meet held in Bangalore the following day.

Since the allegation was made in here, Nimbalkar had filed a defamation suit at the local court, which subsequently dismissed his suit.

Nimbalkar then approached the High Court challenging the lower court's decision.

He was aggrieved over Lokayukta's assertion that he possessed wealth disproportionate to his known sources of income.

Hegde had earlier said that he stood by his decision to make the details of the raid public.

"This is nothing new as such litigations have been filed earlier," he had observed.

Hegde, when asked to comment today's High Court order, told PTI "I do not wish to comment or say anything about it till I get the notice from the court".