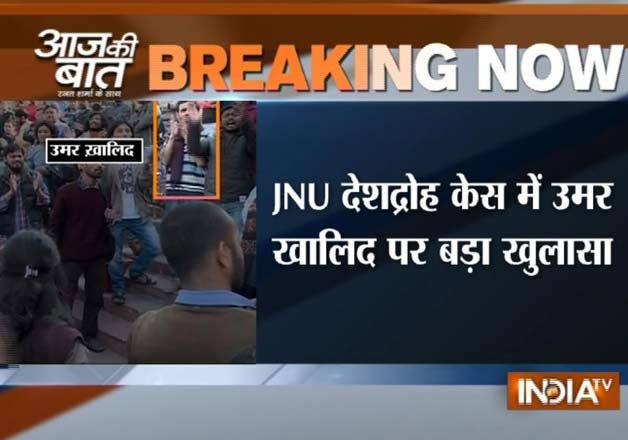 New Delhi: Call records of two mobile numbers belonging to former JNU student leader Umar Khalid, believed to be the main organiser of the February 9 event at the varsity's campus where alleged anti-India slogans were raised, have revealed that over 800 calls were made from his numbers between February 3 and 9, including some to Jammu and Kashmir.
Sources told India TV that of these 800-odd calls made during the period, 38 calls were made to Jammu & Kashmir. A total of 65 calls were received on Khalid's numbers from J&K as well.
The details have emerged from the ongoing investigation being carried out by the Delhi police as they intensified their search for the former leader of the Democratic Students' Union (DSU).
India TV has learnt that most of the calls made to J&K from Khalid's numbers were to three particular numbers, while 4-5 calls were made to another number. While one number has been traced to an individual at the Central University of Kashmir located in Ganderbal, three other numbers belong to different persons.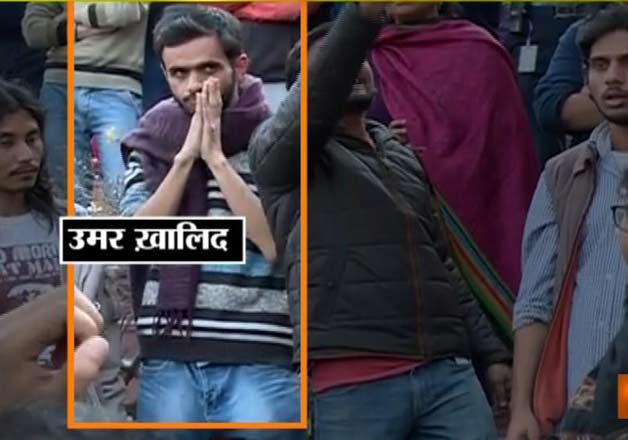 A scan of the call records also shows that many calls have been made to numbers outside Delhi, spanning across different cities. Calls have also been made and received from Gulf countries and even Bangladesh, call records revealed.
Call details of Khalid's numbers for the past two months further point that the frequency of calls to these numbers suddenly increased since the last week of December, which is when the police suspect the preparations for the February 9 event to have actually begun.
Khalid allegedly went absconding after the arrest of JNUSU President Kanhaiya Kumar on charges of sedition. His mobile phone has also been switched off since Kumar's arrest.
Names of both Kumar and Khalid feature in the FIR registered in the case. According to sources, the search for Khalid, a Phd student from the School of Social Sciences, has now intensified with the police extending its operations beyond Delhi to other states as well.
Call records of Khalid, a native of Maharashtra, reveal that the two numbers were on roaming 17 times in the past one month, with locations spanning across various cities. Investigators suspect that during such periods, Khalid was meeting people at other universities in order to mobilise support.  
However, there are no records of Khalid's numbers being on roaming in J&K, indicating that he did not visit the state during the past two months.
Meanwhile, the search for Khalid is now gathering pace, with the police having conducted raids at 80 locations in ten states based on inputs from the Intelligence Bureau. Besides Delhi (17 locations), West Bengal (six), Bihar (12), Kerala (10), J&K (eight), Maharashtra (seven), UP (12), Chhattisgarh (three), Karnataka (five) and Odisha (three) are the states where the search operations are being carried out so far.
A total of 13 teams of the Delhi police are involved in the search for Khalid. While eight teams were formed initially, five more teams have been tasked with the search operations in the past two days. As more raids continue in connection with the search, police forces from other states have also been roped in to assist the search operations.
A total of 24 people including family members, friends and relatives of Khalid, have been questioned by the police in the case so far. Khalid's name has been added to the list of absconders. Airports have been alerted and his photographs have also been shared with forces that are keeping a sharp eye on bus stands and railway stations as well.
Investigators have also recovered Khalid's laptop and are scanning the emails and other content for leads. The police are also said to be ascertaining in their probe whether Khalid received funding from anti-national elements through Kashmiri separatists. The investigators believe that more details could come to light as the probe progresses.