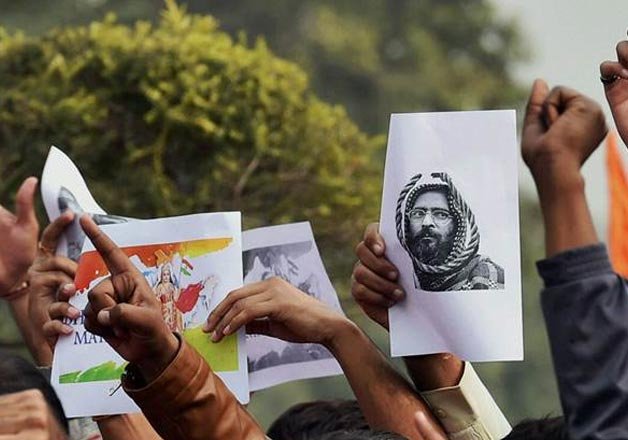 New Delhi: The Delhi Police south district, which has registered sedition charges against a group of JNU students for shouting anti-India slogans during an event for parliament attack convict Afzal Guru, has sought the transfer of case to the Special Cell or the National Investigation Agency.
According to a report by Indian Express, DCP (South) Prem Nath has written a letter to the Police brass, asking for the transfer of case citing the gravity of offence while adding that "links between the JNU students and terrorist Afzal Guru" need to be probed.
"The matter needs probe regarding the links between the JNU students and terrorist Afzal Guru as the students were against the sentence of Afzal Guru," the DCP's letter stated.
A row erupted over the commemoration of Parliament attack convict Afzal Guru's death anniversary in the JNU campus where anti-national slogans were also allegedly shouted in the varsity's campus. The JNU administration ordered a "disciplinary" enquiry into the matter saying any talk about country's disintegration cannot be "national".
The University also said that the event was organised despite cancellation of permission.
Afzal Guru was convicted and sentenced to death in the December 2001 attack on Parliament House. He was hanged in Tihar Jail on February 9, 2013.The uproar following the event and the subsequent arrest of the student leader has turned JNU into a platform for political mudslinging.