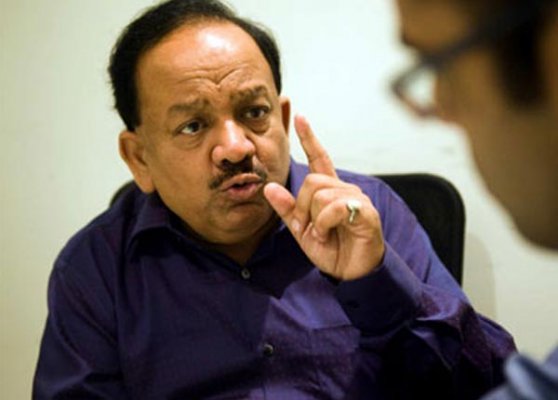 New Delhi: Union Health Minister Dr Harsh Vardhan has assured the Jammu and Kashmir government of Central support in overcoming the damage to the health infrastructure of the state.
He has said that the central government will extend full  support to the state government in rebuilding the health infrastructure in Jammu and Kashmir.
On his second visit to flood-hit Srinagar in nine days, Vardhan said, "Thanks to the tireless efforts of the Army and civilian doctors both from J&K and Delhi, we have been able to prevent the spread of water-borne diseases. This is a rare achievement for which I thank the medical and paramedical personnel who have given their all for the people of Srinagar."
The Health Minister visited Barzullah Bone and Joints Hospital, Sri Maharajah Hari Singh (SMHS) Hospital, GB Pant Children's Hospital, Skims Medical College Hospital and LallaDed Hospital for Gynaecology, all in Srinagar.
Expect Barzullah, the ground floor-level facilities in the other four places have been destroyed by the flood waters.
He said that departments like emergency, diagnostics, blood banks, etc have to be rebuilt from scratch.
Till now, the Union Health Ministry has supplied 150 metric tonnes of medicines, 35 lakh chlorine tablets, 50,000 IV fluids (DNS), 50,000 Dextrose 5 per cent fluid, 50,000 Ringer Lactate, 50,000 normal saline and 2,70,000 Oral Rehydration Solution sachets.