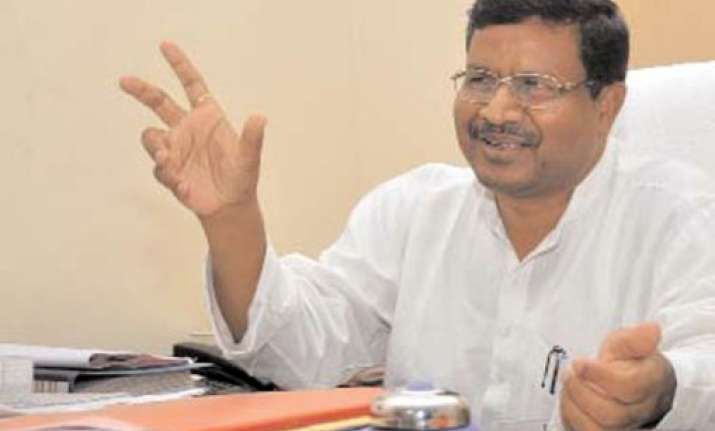 Jamshedpur: Mineral-rich Jharkhand has "moved downward" under the politics of alliance during last decade, Jharkhand Vikas Morcha (Prajatantrik) supremo Babulal Marandi said today.
Addressing the party workers at Raghunathpur in Seraikela-Kharswan district, Marandi said the alliance politics of BJP-JMM and Congress-JMM during the last 13 years has pushed Jharkhand "downward as development work has come to a grinding halt during the period."
BJP had ruled for maximum period since separate Jharkhand state was created in 2000 but they did nothing to push up the pace of development of the state because of their greed for power, he alleged.
The law and order situation in the state was at its lowest ebb and people particularly women were leading life under insecure atmosphere, he claimed.
Lambasting the incumbent state government headed by JMM's Hemant Soren, Marandi said the "in-activeness of the government has boosted the morale of the criminals and there was spurt in criminal activities."
He promised to provide ration card to all families within six months time, if his party was voted to power in next assembly election.