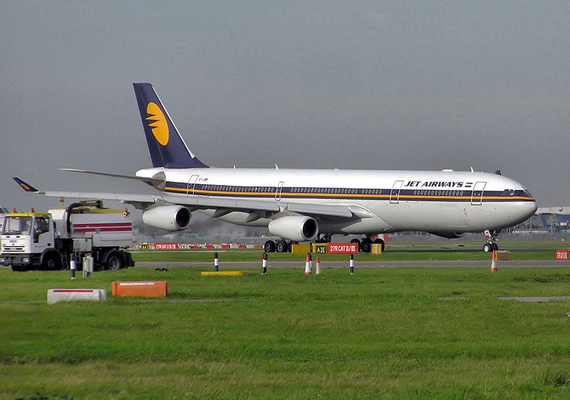 Amritsar, Aug 29: A Jet airways flight from Milan to New Delhi had to make an emergency landing at the Rajasansi airport here today in a bid to save the life of a three-year-old child, who started vomiting on board.
The efforts of the airways staff, however, went in vain as the child Jasmeet Kaur was declared brought dead by the hospital she was rushed to, after the emergency landing.
Jasmeet who was on board along with her parents and brother, was shifted to a hospital at Verka Bypass in Amritsar where she was declared brought dead, hospital sources said.
They said that the emergency landing of the plane was decided when Jasmeet started vomiting badly on board followed by breathlessness, subsequently her condition became critical.
She was brought dead to the hospital, he said adding, she was immediately shifted to the hospital after the emergency landing at Rajasansi Airport.
The airport authority said that Jasmeet along with her parents and elder brother boarded the flight from Milan to Delhi for treatment of her legs as she was facing problems walking.
The family belonged to Kurukshetra in Haryana.