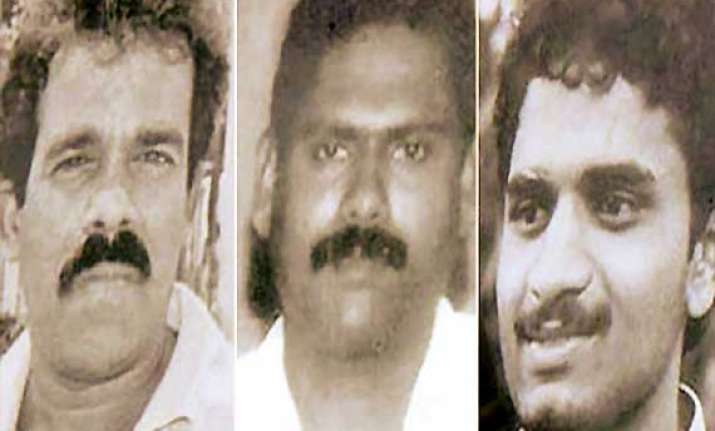 Chennai: Tamil Nadu chief minister Jayalalithaa today announced in the state Assembly the release of all seven Rajiv Gandhi killers from prison.
Three of these seven convicts had their death sentences commuted by the Supreme Court in a historic judgement yesterday.
The state cabinet met this morning at an emergent meeting and approved the release of all seven convicts imprisoned for the assassination of former prime minister Rajiv Gandhi.
Jayalalithaa  told the  TN Assembly that the govt has decided to release Santhan, Murugan, Perarivalan, Nalini, Robert Pious, Jayakumar and Ravichandran, all convicts in Rajiv Gandhi assassination case.
DMK supremo M Karunanidhi had yesterday demanded the release of these prisoners. Karunanidhi had said that he would be "doubly happy" if the convicts whose death sentences have been commuted are released from prison.
Jayalalithaa today gave the Centre's Home Ministry three days deadline to ratify the state cabinet decision. Only after the state government's decision is ratified by the Centre, these prisoners will be released.