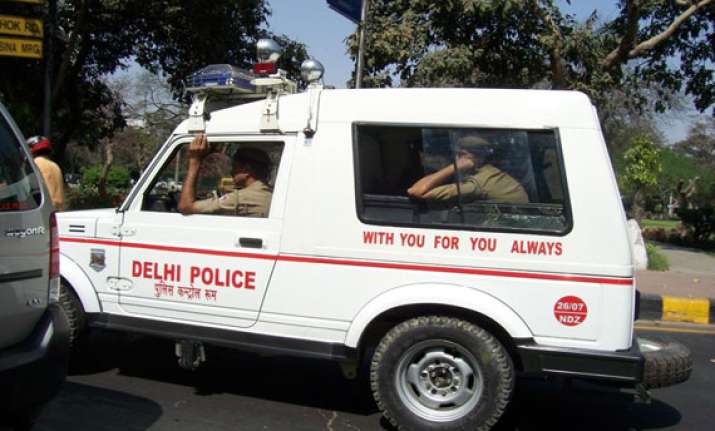 New Delhi: An 11-year-old student was critically injured when a javelin thrown by a senior student hit him on his head, police said today.
According to the police, Roshan Lama, a standard VI student of Sarvodaya Government School in C R Park area of South Delhi was roaming with his friends in the school playground at around 4 PM yesterday.
"It was recess time and some students of Class XII were practicing throwing of javelin which hit Lama on his head near the left ear. The impact was so hard that the boy collapsed on the ground and started bleeding," said a police official.
He was taken to a nearby hospital in C R Park market, from where he was later referred to the AIIMS trauma centre where he is admitted to the Intensive Care Unit (ICU) and his condition was stated to be critical.
According to the father of the victim, identified as Suraj Lama, he was informed by the school authorities about the incident at around 4.15 PM. He was directed by the school principal to immediately reach the private hospital as his son was injured.
After his arrival at the hospital, his son was taken to AIIMS and the police were also informed.
The injured boy's parents have accused the school management of being responsible for the incident, arguing that how could the senior students manage to get the javelin during recess time.
"It is due to the careless attitude of the school authorities that the incident took place. The guilty officials should be prosecuted and we want a fair probe into the case," said Suraj Lama.
Police have registered a case under section 337 of the Indian Penal Code (IPC) against the physical training instructor (PTI) of the school, identified as Sushil Kumar Sharma, and subsequently, he has been arrested.
The class XII student, who threw the javelin which hit the boy, has also been identified, police said.
The school principal, Niranjan Lal Sharma, has been asked to join the police investigation.
The victim lives along with his father and elder brother, Rakesh (17), who is a class XII student in a separate government school in Saket. His morther, Shanti, died two years ago.
The trio live in Chirag Dilli area along with their uncle and aunt.