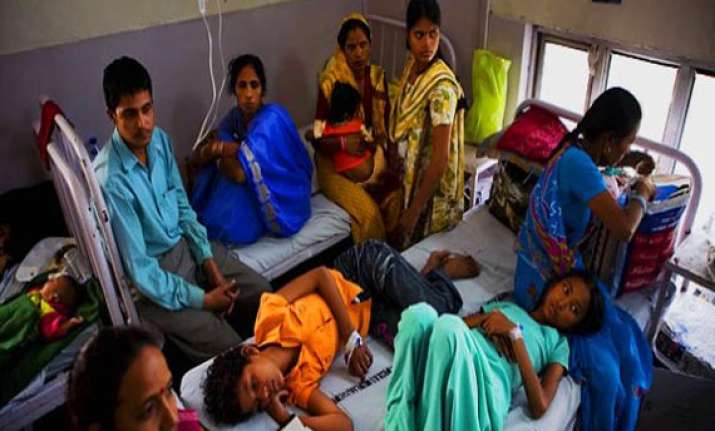 Raipur: Two persons, a pregnant woman and a student, have died of jaundice here in the past four days, prompting the departments concerned to take up initiatives to curb the spread of the water-borne disease.
The total number of jaundice-affected people in the capital city has reached around 400, according to Raipur Municipal Corporation (RMC)'s Health Department officials.
Most cases of the life-threatening disease have been reported from Deen Dayal Nagar.
The other affected localities include Purani Basti, Baijnathpara, Nehru Nagar and Telibandha, RMC Commissioner Awanish Kumar Sharan told PTI."So far two people succumbed to this disease," he said today.
Rohit Gupta, a student of National Institute of Technology, died on Saturday. The 22-year-old was a resident of Deen Dayal (DD) Nagar.
A pregnant woman, Babita Dewangan (30) of Lakhe Nagar, succumbed to jaundice while undergoing treatment in a private hospital here on Sunday.