Follow us on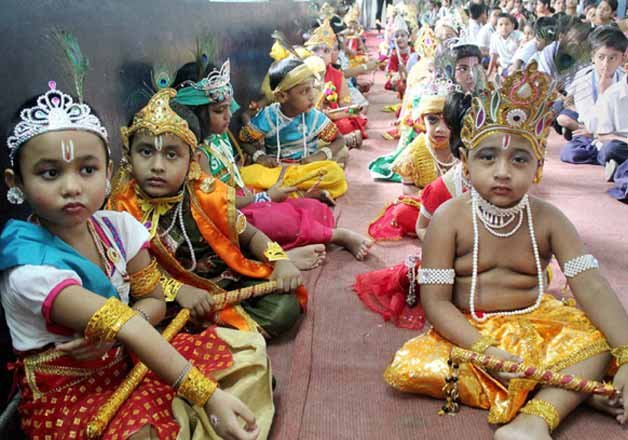 New Delhi: Amid blowing of conch shells and beating of drums, devotees chanted 'Hare Krishna Hare Rama' and 'Govinda ala re' as religious fervour gripped the country today on Janmashtami, marking the birth of Lord Krishna.
Devotees thronged decked-up temples since early morning to offer prayers and took out colourful processions. Special religious discourses, 'Krishnalila' or dance dramas and community kitchens were also held.
Tight security arrangements were made for the festival and additional security personnel deployed in sensitive areas.
Lakhs of pilgrims paid obeisance in the main temples of Mathura, the birth place of Krishna, Vrindavan, Nandgaon, Mahaban and Baldeo, and performed circumambulation of hillock Goverdhan.
The temples of International Society for Krishna Consciousness (ISKCON) which celebrate the festival with great fervour and pomp, too attracted large congregations.
Bathing ceremony of the deity -- 'Abhishek' -- was performed with milk, curd, honey, ghee and khandsari amidst chanting of vedic hymns. Attired in their colourful best with some kids dressed up as Lord Krishna, dozens of Kashmiri Pandits took out a procession in Srinagar to celebrate 'Janamashtami'.
The Kashmiri Pandits living in the Valley thronged various temples and participated in prayers before joining the march.
In Rajasthan, hundreds of devotees gathered at the famous Govind Devji temple in Jaipur where Janmashtami celebrations started from August 20.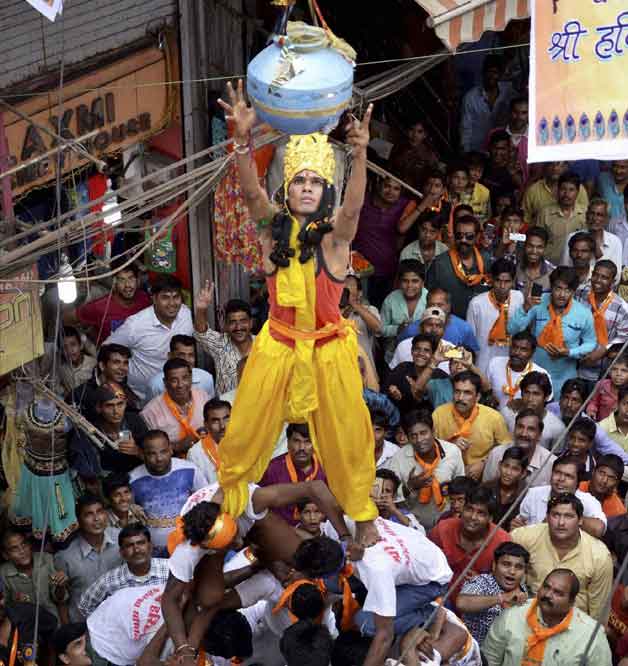 Youths form human pyramid to break 'Dahi Handi' during Janmashtami celebrations in Bhopal on Saturday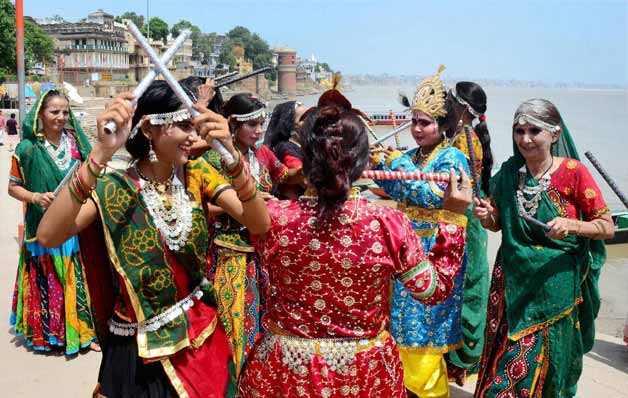 Widows dance as they participate in a programme organized by Sulabh International on the occasion of Shri Krishna Janmashtami at Assi Ghat in Varanasi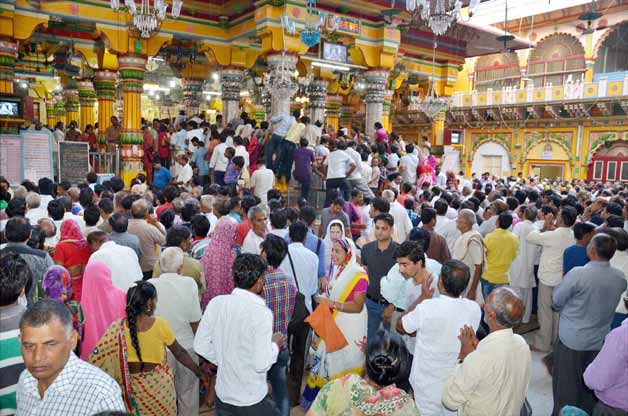 Devotees gather at Dwarkadheesh temple to offer prayers on the occasion of Janmashtami festival in Mathura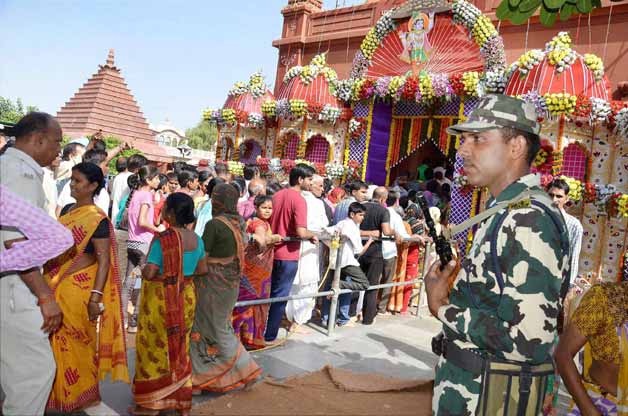 Devotees wait in queues to offer prayers at Sri Krishna Janambhoomi temple on the occasion of Janmashtami festival in Mathura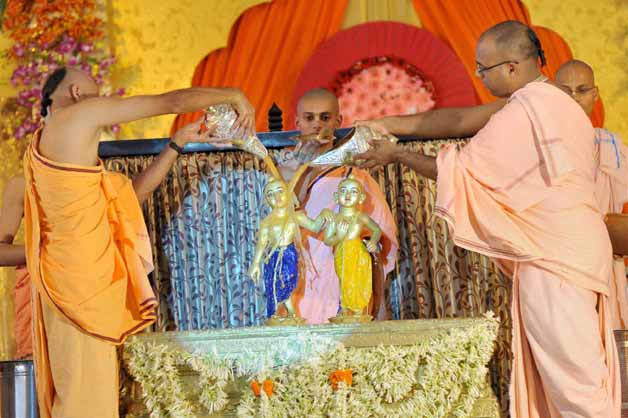 A priest performs abhishek of Lord Krishna at Krishna Balaram temple in Akshaya Patra on the occasion of Janmashtami in Jaipur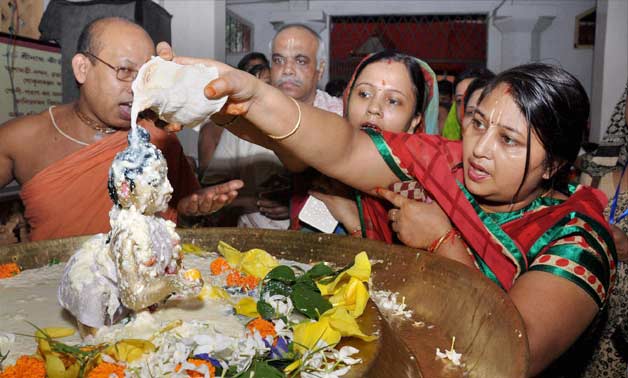 Devotees performing 'abhishek' of Lord Krishna on the occasion of Krishna Janmashtami at ISKCON temple, in Guwahati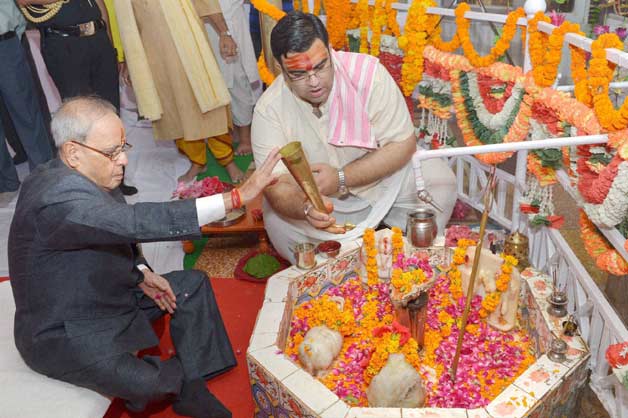 President Pranab Mukherjee offers prayers at a Shiv Mandir on occasion of Janmashtami at President Estate in New Delhi