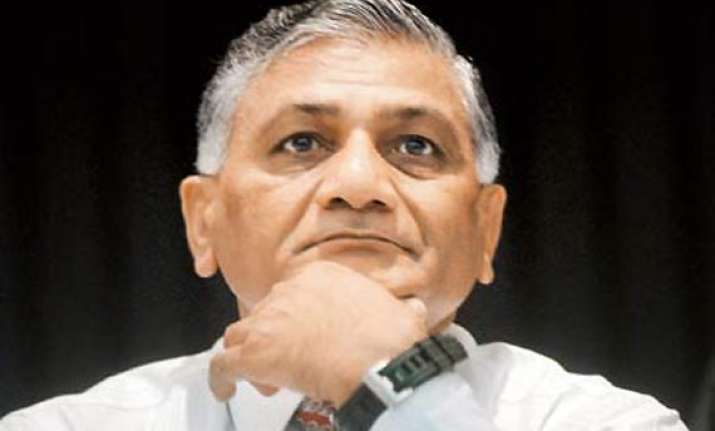 Srinagar: The Jammu and Kashmir Legislative Assembly  today took cognisance of a  privilege motion for summoning former Army Chief  Gen  V K Singh for his remarks that state ministers and legislators were paid by the armed forces through secret funds.
Assembly Speaker Mubarak Gul said he will summon former Army chief to explain his position on his controversial statement.
The speaker refused to spell out the time-frame for summoning Gen Singh, who had alleged that money was being paid to ministers in Jammu and Kashmir for getting certain jobs done, saying the proper procedure will be followed.