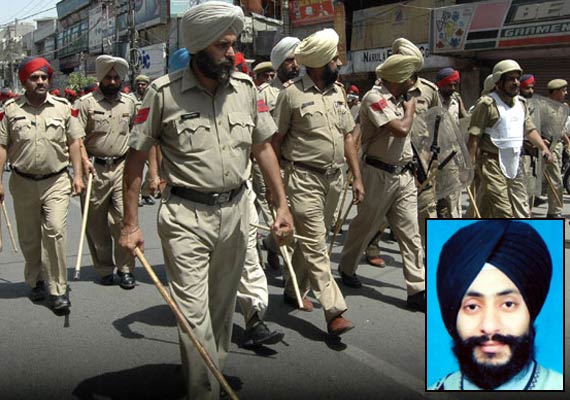 Jalandhar, May 31: Jalandhar Police have arrested on Saturday Jaspreet Singh, who had thrown acid on a woman's face at the behest of his France-based cousing Kamaljeet Singh's Sri Lankan wife.

SSP Ashish Chaudhary said the Sri Lankan woman wanted to deface Kamaljeet's girlfriend back home in Kapurthala district as he was reportedly set to dump her and marry his girlfriend.

Kamaljeet had managed to get residency in France on the basis of the Sri Lankan woman's status there, but then decided to ditch her once he got the papers to live there.

In a bid to stop him from ditching her, his Sri Lankan wife roped in Jaspreet for defacing the girl.

Jaspreet then came to India, but stayed at Chintpurni and involved Jagjiwan and Sarbjot of his Khanpur village to throw acid on the girl, who was working in a hospital at Nadala village of Kapurthala district on January 10 last.

However, the two threw acid on a wrong girl, Daljit Kaur, in her early 20s, who was also working in the same hospital. The acid burned the girl's face and head.

Jaspreet was a construction worker in Dubai, who was on the run for four months after allegedly carrying out the botched acid attack. Jaspreet was lured to Punjab by the Sri Lankan woman (his cousin's wife) who offered him the "equivalent of a year's wages", in addition to Rs 100,000 and a job in France for taking revenge on her Indian husband's girlfriend.

Singh returned to India last week and was arrested on Saturday from his house. Jaspreet has admitted to the crime.