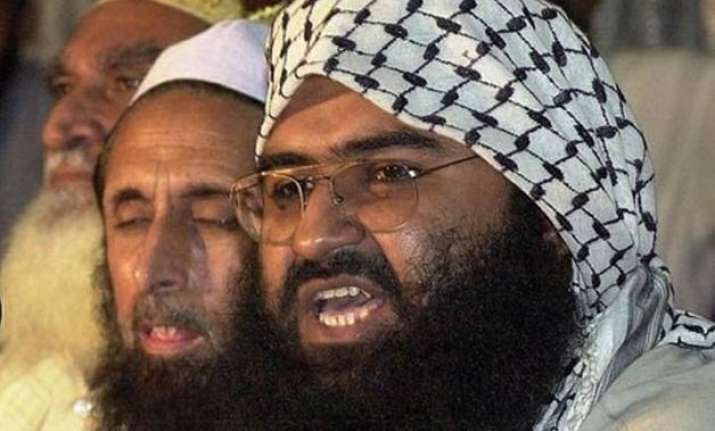 New Delhi: Pakistan-based terror outfit Jaish-e-Mohammad (JeM) on Friday celebrated the deadly terror attack at Pathankot IAF base.
In an audio clip uploaded on www.alqalamionline.com, JeM founder Maulana Masood Azhar made startling revelations how terrorists infiltrated into India and attacked the crucial IAF base.
The 13-minute long clip described the terrorists as 'Mujahideens' who fought valiantly 'Indian tanks, helicopters and forces to reach their goal'. It also said that 'Indians who kill unarmed Muslims in Kashmir are now dragging their own dead'.
Mocking India's defence agencies over the confusion of number of attackers, he said, "Buri tarah mare gaye. First, they said there were six mujahideen, then they said five, then four. Such a big country is in tears. 48 hours later, India hasn't been able to figure out their numbers or their path."
The audio clip further described the site of the attack as 'heavenly scene'. "Mujahideens attacked India's Pathankot airbase at 3 am after Friday. We can only imagine the heavenly scene it would have been," a local Urdu magazine in Azhar's hometown, Bahawalpur, quoted him as saying.
"Who can ever imagine that someone could fight in this cold for 48 hours without sleep and food. But these men fought tanks and helicopters and kept killing Indian forces. Kya kafiyat hogi, kya jazbe honge, kya manzar honge," he added.
He further warned the Pakistani government not to accept Indian evidence.
"Why do Pakistan's leaders bow before India's allegations? Why do they shame us? Pakistan ke ilaam India ke ilzaam ke saamne kyon jhukte hein? Kyon sharmate hein?"
This was Ajhaz's second audio message against India in last two months. In his earlier audio clip, he had declared 'jihad against India'.
Azhar, the founder was banned terror group JeM, roams freely in Pakistan's Punjab province. He was released by Indian authorities in 1999 in exchange for the passengers of IC-814 aircraft.
India has named JeM chief Maulana Masood Azhar, his brother Abdul Rauf Asghar and two others (Ashfaq Ahmed and Kashim Jaan) as 'handlers' behind Pathankot IAF base terror attack. JeM goes by two other names in Pakistan, after it was banned in 2002.
According to evidences shared by NSA Ajit Doval with his Pakistani counterpart Nasir Janjua, Azhar oversaw the entire operations while his brother Asghar and two others were in constant touch with the terrorists who stormed the IAF base last Saturday.
Seven security personnel were killed in the attack by six terrorists who crossed over from Pakistan. All the six terrorists were killed by security forces later.