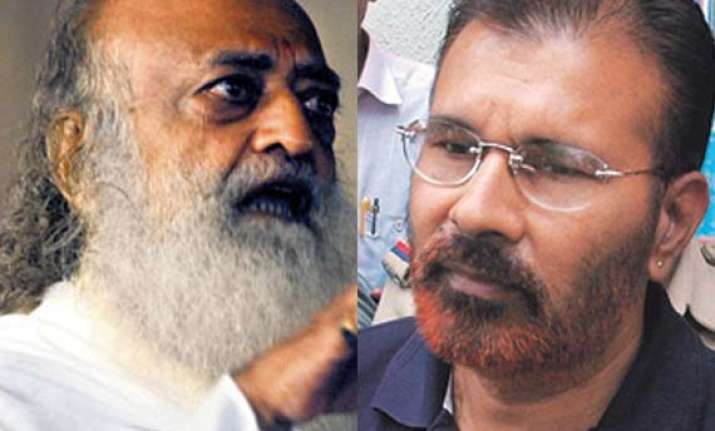 Ahmedabad: Controversial IPS officer D G Vanzara, jailed in connection with Sohrabuddin and Ishrat Jahan fake encounter cases, was the man who used to shield self-styled godman Asaram Bapu in all crimes relating to sex, land and money, says Dr Amrut Prajapati, a one time close associate of the godman.
In 2008, two children staying in Asaram's ashram Dipesh and Abhishek, were found dead under mysterious circumstances, and as the needle of suspicion fell on the godman, it was Vanzara who protected Asaram, whom he considered his 'guru', says Prajapati.
Prajapati was the first to raise his voice against Asaram's  questionable activities. An Ayurved doctor, he had spent several years at Asaram Ashram at Jahangirpura in Surat. After he quit in 2005, he began receiving threats from Asaram's followers. 
"I was kidnapped and thrashed on December 18, 2005 by goons of Asaram in Vadodara", Prajapati told a daily newspaper.