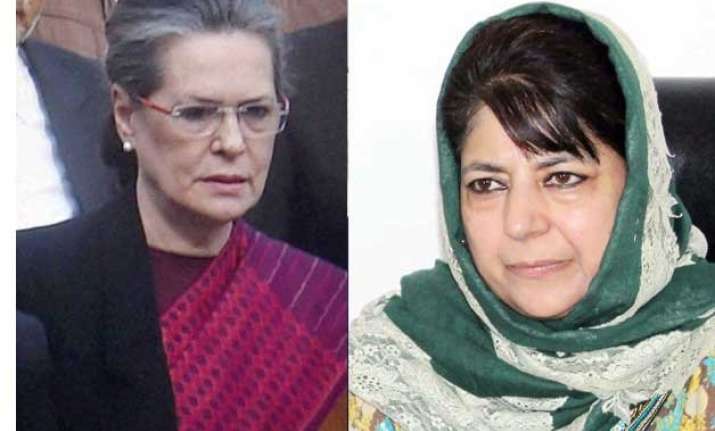 New Delhi/Jammu: Governor's Rule was imposed in Jammu and Kashmir on Saturday , which is without a government following the death of Chief Minister Mufti Mohammad Sayeed.
A home ministry spokesperson said in Delhi on Saturday night that "governor's rule has been imposed in the state of Jammu and Kashmir" after President Pranab Mukherjee cleared the recommendation of the governor NN Vohra.
Consequent to Sayeed's death, "the process to form a new government had commenced and intimations were still awaited as to the respective positions of the PDP and the BJP.
"Considering the likelihood of some more time being taken, with the approval of the President, Governor's Rule was imposed with effect from January 8, 2016 under Article 92 (1) of the Constitution of Jammu and Kashmir," the spokesman added.
Informed sources in the state earlier said that Governor's Rule had been imposed, but Raj Bhavan sources in Jammu told IANS that no notification had been issued.
Though Sayeed's daughter Mehbooba Mufti was set to succeed him as chief minister of the Peoples Democratic Party-Bharatiya Janata Party coalition government in the state, she had refused to take oath before the traditional four day period of mourning ended.
Sayeed had died in New Delhi's AIIMS hospital on Thursday.
Vohra had on Friday evening faxed letters to PDP and BJP to "urgently" intimate him about possibilities of government formation in the state.
"Besides being in touch with the leadership of the ruling coalition partners in the state, the governor has today faxed letters to PDP president, Mehbooba Mufti and BJP president Sat Pal Sharma to urgently inform him about their respective positions regarding new government formation in the state," said a Raj Bhavan spokesman.
Congress president Sonia Gandhi is expected to visit Kashmir tomorrow to offer condolences to PDP president Mehbooba Mufti.
"Sonia ji is scheduled to visit Srinagar tomorrow to offer condolence to Mehbooba ji," Jammu and Kashmir Pradesh Congress Committee President Ghulam Ahmad Mir told PTI.However, she will not go to Bijbehara, Sayeed's ancestral town where he was buried on Thursday, he said.