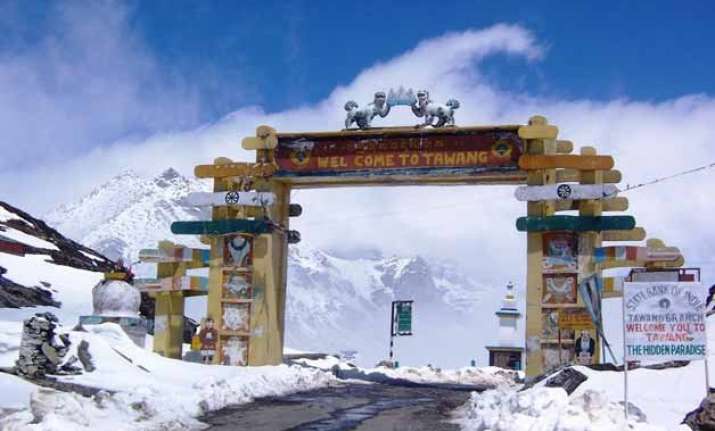 Tawang: India may again approach Bhutan for an early clearance to a crucial road passing through its territory that connects strategically important Tawang with Guwahati as the neighbouring country has put on hold the project apparently due to fear of antagonising China.  If Bhutan allows construction of a 15-km road between Tashigang in its territory with Lumla in Tawang in Arunachal, Guwahati will be connected with Tawang thereby reducing 200 kilometres distance while the travel time will decrease by over six hours.
 Official sources said the Bhutan government has recently conveyed to India that "it needs more time" to decide on the project connecting Lumla-Tashigang.
The sources said the issue was also raised by Prime Minister Narendra Modi during his trip to Bhutan—the first foreign visit undertaken by him after becoming the Prime Minister.
They said External Affairs Ministry Sushma Swaraj has been requested by political representatives from Arunachal Pradesh to convince Bhutan about the benefits it will bring to the economy of that country besides curtailing travel time between strategically important Tawang and Guwahati.  The sources said one of the reasons behind the position taken by Bhutan could be the fear of China as Beijing has been claiming Tawang and Arunachal Pradesh as its territory.  "Only a patch of 15 kilometres of Lumla-Tashigang road has not been completed by Bhutan. If this is completed, Tawang will have much better connectivity with Guwahati. The travel time will reduce by six hours and travel distance will reduce by 200 kilometres," Arunachal Pradesh Tourism Minister Pema Khandu told PTI here.
The distance between strategically important Tawang to Guwahati, which is the hub of resources in Northeast, is 600 kilometres and is covered after over 16 hours of arduous road journey through Bhalukpong and Tezpur. The hilly road also includes crossing of Sela Pass which is at an altitude of about 14,000 ft and is closed in rough weather.  "The road through Lumla-Tashigang will be a much easier affair than crossing Sela Pass. It will not only help Tawang residents to reach Guwahati but also help in reopening the age old border trade between Bhutan and Tawang," Khandu said.  People here are dependant on Guwahati which is the main source of good medical facilities and rail connectivity in the North Eastern region. The costly helicopter service is dependant on fickle weather which frequently changes and brings air traffic to a halt.