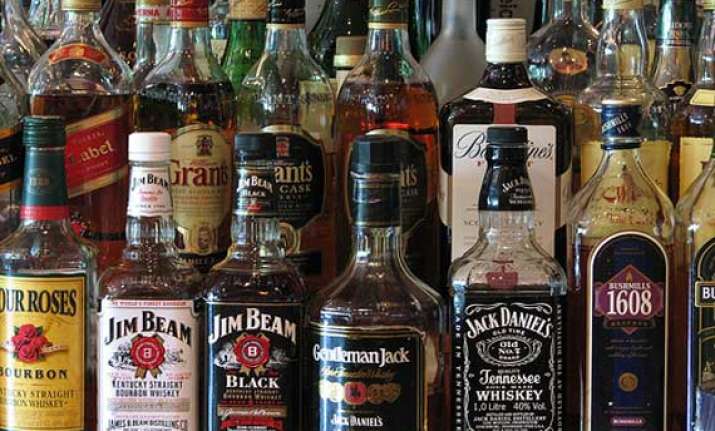 New Delhi: Alcohol is consumed in almost all countries across civilisations, with the medical community advising moderation in consumption of alcohol.
In India, alcohol is the cause behind thousands of deaths, and yet people, millions of people consume alcohol. 
Here are some interesting and fun facts about alcohol:
---
A bottle of Champagne contains approximately 49 million bubbles
---
In order to make a bottle of wine, you will need to have approximately 600 grapes on hand.
---
There are 13 minerals that are essential for human life, and all of them can be found in alcohol.
---
Until the mid-1600′s, wine makers in France used oil soaked rags in lieu of corks.
---
The production of alcohol has been traced back at least 12,000 years.
Darker liquors can cause worse hangover symptoms
Most people think that drinking alcohol raises the body temperature. Alcohol actually lowers the body temperature.
Most vegetable and almost all fruits contain a small amount of alcohol in them.
---
The pressure in a champagne bottle is 90 pounds per square inch, that is three times the pressure in automobile tires.
---
Adolf Hitler was one of the world's best known abstainers from alcohol.
---
Sir Winston Churchill was one of the world's heaviest drinkers.
---
The world's oldest known recipe is for beer.
---
United States has the highest minimum drinking age in the entire world.
---
The alcohol content of a typical beer, wine or spirits are virtually identical. To a breathalyzer, a drink is a drink is a drink.
Brandy, rum and whisky can be either aged too long or not long enough.
In the 1600's thermometer used to be filled with brandy instead of mercury.
Many high school cafeterias in Europe serve alcohol to students who choose to drink