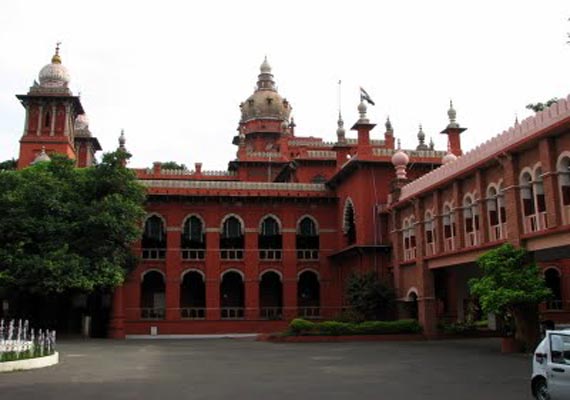 Chennai, Jul 28: Over 650 computer instructors working on ad hoc basis in government schools in Tamil Nadu are set to lose their posts, as the Madras high court has asked the state government to comply with court orders to "disengage" all of them from service and initiate steps to recruit qualified candidates.
A division bench comprising Justices R Banumathi and  K K Sasidharan, warning the state government of contempt action, said the issue of disengaging computer instructors, who had failed twice in special recruitment tests, and appointing candidates through due recruitment process cannot be kept pending indefinitely.
"The matter cannot be kept pending indefinitely under the guise of taking a policy decision," the bench said, rejecting the state government argument that while it needed time to finalise a policy decision, the Teachers Recruitment Board needed time to decide on the mode of recruitment.
"Nothing prevented the state from finalising modalities of selection. The judgement of the bench was rendered on December 20, last year and the special leave petition was dismissed by the Supreme Court on January 28.
"The state machinery has not moved for the last seven months and the matter is kept pending under one pretext or the other. This state of affairs cannot be continued indefinitely," the judges said.
The matter relates to the appointment of computer instructors in government schools as an interim measure.
When their appointment was challenged by B.Ed graduates who had computer science as specialisation, the court asked the government to recruit only qualified people for the post.  However, it permitted the authorities to conduct a special recruitment drive to absorb the serving computer instructors.
Though it gave another chance to those who failed in the first special examination, Supreme Court refused to allow the government to hold third examination for them.
Since 2009, when the apex court order negativing the proposal to hold a third special test was delivered, the computer instructors were continued on some pretext or the other.
During the period, the B.Ed graduates association won two rounds of litigations. When the government failed to notify the vacancies and start recruitment process even then, a contempt petition was filed by the Tamil Nadu Computer Science B.Ed Graduate Teachers Welfare Society.
"The state failed to take any action so far to conduct regular recruitment, there by giving indulgence to the failed computer instructors to continue to work to the detriment of thousands of computer instructors, who are waiting in the queue for employment," the Judjes said.