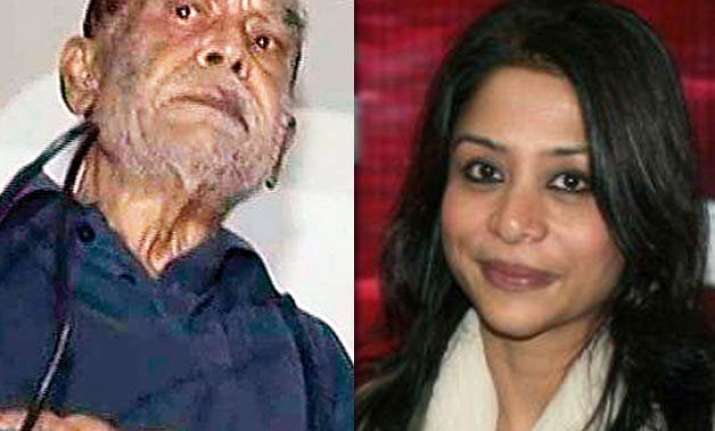 Guwahati: Clearing the confusion over his relationship with Indrani Mukerjea, Upendra Kumar Bora on Saturday confirmed that he is the biological father of Indrani, a Times of India report said.
"Indrani is my daughter," Upendra told a TV cameraperson who managed to climb up to the window of his house in Sitapur, the report said.
Notably, reports had earlier claimed that Indrani was molested by her `stepfather` Upendra Kumar Bora and Sheena was born out of this incest relationship.
Bora along with his ailing wife has been kept incommunicado since Wednesday evening when Upendra appeared in balcony and revealed Sheena's father was Siddharth Das. Currently, they are being guarded by four bouncers.
On Wednesday, Upendra also said that murdered Sheena Bora was his grand daughter. "She is not my daughter. I am her grandfather,". Upendra's name was said to have been given by Indrani as father in the birth certificate of Sheena, who was born on February, 1989.
According to the voters' list of 1966, Bora is 78 years now. His wife, Durga Rane, according to the 1970 electoral rolls, is 73 now. Michail said his grandfather is a diabetic and grandmother is bed ridden after she fractured her hip bone three months ago.
On Saturday, police said the death threats apprehended by Sheena's brother Mikhail Bora were genuine and he was in Mumbai around April 24, 2012 when his sister was killed.