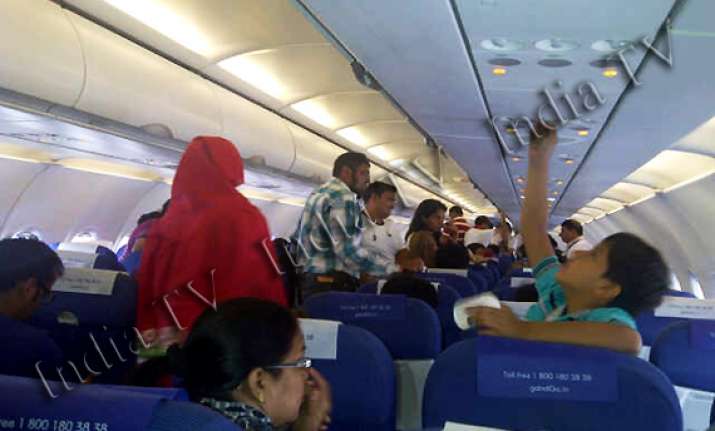 Srinagar, Jun 28: A Mumbai-bound IndiGo flight, with 182 passengers and six crew members on-board, today suffered a bird hit immediately after it took off from the Srinagar Airport.
The aircraft returned to the airport and all on-board were safe, an IndiGo statement said here.  "IndiGo flight 6E- 448 departed on time from Srinagar on its way to Mumbai with 182 passengers and six crew members.  As soon as the flight was airborne, the pilot suspected a bird hit and as per the safety regulations, the pilot landed the aircraft safely in Srinagar," it said.
The bird-hit aircraft made a normal landing, the private carrier said, adding the plane has been grounded for maintenance work.
A ferry flight from Delhi to Srinagar was arranged immediately to enable the passengers reach their destination, the low-budget airline added.