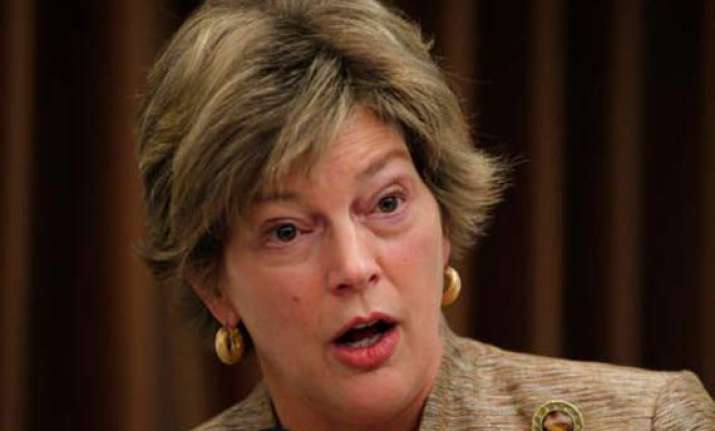 New Delhi: The United States today said Prime Minister Narendra Modi's visit to America next month could "redefine" the bilateral relationship as both the countries were "at a new page" in their ties.  
"The two leaders (Modi and President Barack Obama) will meet face to face for the first time. And they could give out a message that may redefine our partnership. We are at a new page. And, we start afresh," US Charge d'Affaires Kathleen Stephens told reporters on the sidelines of an event here.  
Earlier, in her address at the launch of fellowship programme offered by University of Chicago Center in Delhi, she referred to Modi's Independence Day speech and said "it appears the governemnt has the political will to find solutions" to various challenges.
"The new government came to power after being handed a huge mandate and even in his Red Fort speech, the Prime Minister (Modi) talked about bureaucratic issues and his eagerness to resolve them," Stephens said.  
"Yes, we both can. We are the oldest and the largest democracies in the world and as Barack Obama says ours is the defining partnetships of the 21st century," she said.  
Referring to US Secretary of State John Kerry's recent visit to India to attend the fifth annual India-US strategic dialogue, she said, "I think Senator Kerry articulated a truly ambitious agenda of US-India relationship".
 "We must through our partnerships in technology, energy, education try to find a commom ground and explore the future course of development.
"And, our shared commitment to education remains an important factor in our relationship...There is a 60 per cent increase in student's visa applications (to the US). What a vote of confidence for the Indo-US relationship," she said.