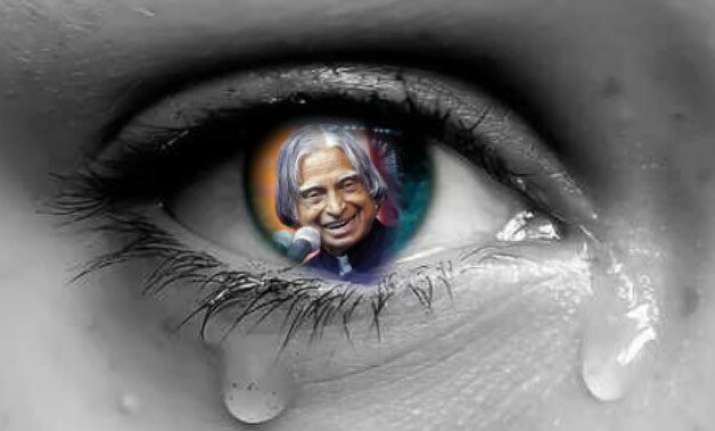 New Delhi: Former President APJ Abdul Kalam died yesterday evening at a private hospital in Shillong.
Kalam, 84, collapsed lecture at the Indian Institute of Management, Shillong at around 6.30pm and was taken to the hospital.
President Pranab Mukherjee, Prime Minister Narendra Modi and three Service Chiefs along with prominent leaders paid homage to the mortal remains of kalam at Palam Airport in Delhi.
India TV viewers, in large numbers, are sharing their grief over APJ Abdul Kalam's demise.
Countrymen also took to social networking site to share their grief and moments they had spent with the former President.
Ankit Bhansali (Mumbai): Return If Possible (RIP) APJ Abdul Kalam
Anand N (Mysore): A missile man passed away, A teacher passed away, A motivator passed away, A dreamer passed away, A gentleman passed away, A best first citizen of India passed away, RIP Dr. A.P.J Abdul Kalam Ji We Miss u lot Sir
Ramesh Jasnani, Ahmedabad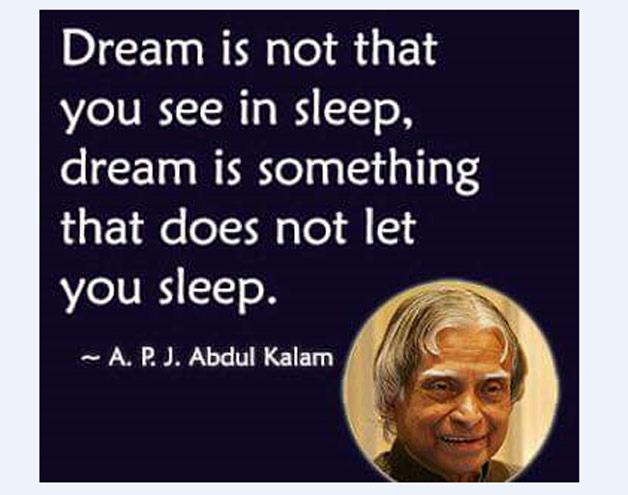 Sonal Trivedi (Mumbai): He did not die while resting on his sofa. He did not die eating his favorite food at a posh restaurant. He did not die while signing his cheques. He did not die sick in his comforting bed.
He died while he was interacting with students which has always been his favorite thing in the world. Dieing while doing our most loved thing. How many of us are going to do it?
His body may have left. His 'Wings of Fire' has no death. They'll always flutter in air. All around us.
When you live, live like him. When you die, die like him.
RIP Dr. APJ Abdul Kalam. Heaven is lucky from now!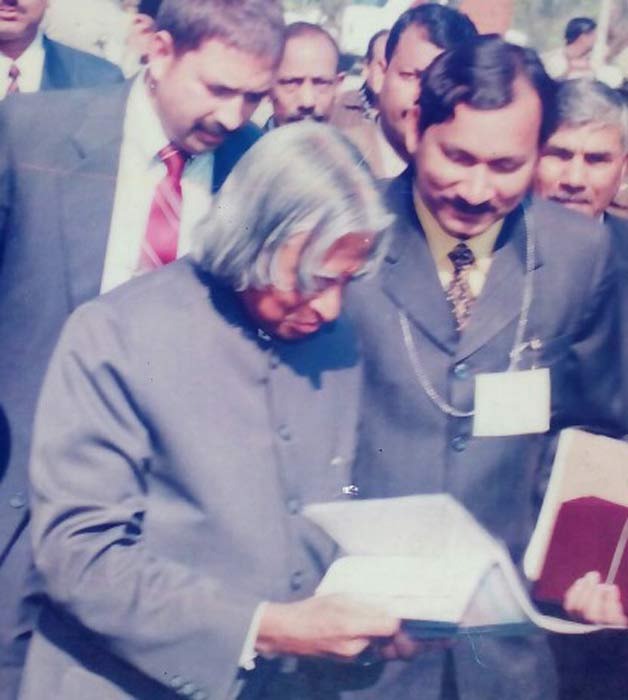 Vikas Srivastava: Down the memory lane...when as President of India, he visited a remote village in Lucknow, to interact with the students...really a great personality...
Ashok Saklani (Malaysia): Dr A.P.J. Kalaam passed away. A great national loss. Not just for India but a loss for the entire humanity. He was a pride of India. One of most humble great personalities. May his great soul rest in eternal peace.
Pankaj (Bhubaneswar): RIP Dr Kalam !
U r the father of our modern India & a true Indian.
SuniLN (Bengaluru): Don't shed tears. He doesn't need.
Don't be sad, don't get disappointed, don't say he's no more.
Keep Dr. A P J alive in you, by achieving.
Arun Ramesh (Kottayam,Kerala): #RIP #DrAPJABDULKALAM SIR U WILL ALWAYS REMAIN IN OUR HEARTS #A_BIG_SALUTE
Dinesh Kumar (Mathura): Let's salute the pure soul That sacrificed its life for us Let's tribute the strong mind Determined to do anything for us Let's show our joy For his great heart Let's honor thy For its valour Let's shed tears For its love toward our country And finally Let's strengthen our heart To bid farewell to the great soul......
SALUTE TO OUR FORMER PRESIDENT Dr.Abdul kalam Ji..
Rest In Peace
Bharat Ratna Missile man
Dr. APJ Abdul Kalam
Shiva Kumari Bista (Bhutan): So sad to hear death of kalamjii.... Kalam jii with our king
Aamir Malik (Srinagar, J&K): If you want to shine like a sun, first burn like a sun -- Dr APJ Abdul Kalam
RIP