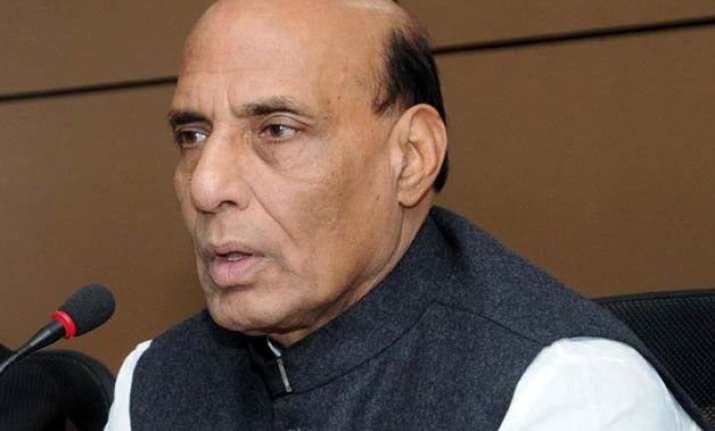 New Delhi:  India and South Africa today affirmed their commitment to strengthen existing bilateral cooperation, especially in areas like security and commerce.
This was agreed when a South African delegation led by Home Minister Malusi Nkanyezi Gigaba called on Home Minister Rajnath Singh here.
"Both sides reaffirmed their commitment to strengthen and enhance the existing bilateral cooperation in the fields of economic development, internal security, border management, passport, visa and immigration in addition to other areas of cooperation," an official statement said.
Addressing the delegation, Singh said India is committed to have meaningful cooperation with South Africa so that challenges faced on many fronts can be adequately addressed.
"India adopts a holistic approach that ensures 'zero tolerance' towards terrorism and it is committed to combating terrorism and extremism and to ensure that perpetrators of terrorist acts, their masterminds and conspirators are brought to justice," he said.
Singh recalled that India's relationship with South Africa began to strengthen when Mahatma Gandhi started his Satyagraha.
"There have been friendly ties between both the countries and enhanced cooperation in diverse areas, including in commercial and economic relations.
"There is substantial potential for growth of trade and tourism given the mutual business interests that exist between India and South Africa," he said.
The Union Home Minister underscored that the issue of immigration and visa plays an important role in meaningful transformation of any cooperative efforts between two countries in these areas.
The South African Home Minister showed interest in e-Tourist Visa, border management and visa facilitation agreement.
Gigaba mentioned that South Africa is keen to further promote tourism and business between the two countries and would recommend business visa with multiple entry for a period of 10 years on the basis of reciprocity.
He highlighted about the steps being taken in South Africa from security point of view for checking cases of visa through fraudulent documents and measures being taken.
The issues of protection of children from abuse, unveiling of statue of Nelson Mandela in India later this year, repatriation of criminals and drug traffickers were also discussed in the meeting.