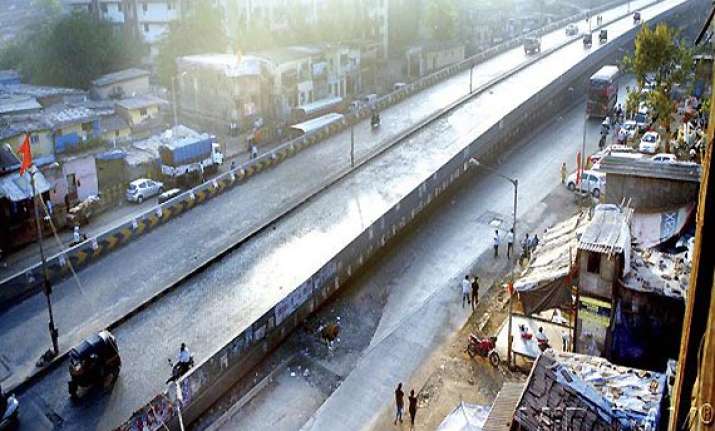 Mumbai: India's first double-decker flyover was opened for public use in this west coast megapolis and the country's commercial capital Friday.
The project - Santacruz-Chembur Link Road (SCLR) - will provide a critical east-west suburban link in the city and has slashed travel time from the earlier 90 minutes to barely 20 minutes now, entailing huge savings in time and fuel costs for commuters.
The main flyover spans a total length of 3.45 km, and one 1.8 km long double-decker flyover also crosses above the Central Railway and Harbour Line tracks, giving a speedy access from the Western Express Highway to Kurla, Tilak Nagar, Chembur and Eastern Express Highway.
Planned in 2002 and under construction since 2006, the Santacruz-Chembur Link Road missed around a dozen completion deadlines and cost around Rs.4.54 billion before it finally became operational Friday.
The long delay resulted in huge cost overruns - from the original estimated Rs.1.15 billion to Rs.4.54 billion at completion stage.
The third and final phase of elections are due here April 24.
The World Bank-funded SCLR gives not only the crucial east-west link within the city, but also provides a faster access for onward destinations like Pune, Goa and Nashik from the state, an official said.
Mumbai Metropolitan Region Development Authority (MMRDA) officials attributed the delays mainly to the rehabilitation of around 3,500 families residing on the route of the flyover at Gazi Nagar, Buddha Colony, Indira Colony, Rahul Nagar and other slum pockets.